Are you about to have a wedding? Weddings are once-in-a-lifetime celebrations. When you get hitched to a man or woman for a lifetime. People attempt to ensure their wedding stands out from other people's wedding.  Parties are thrown to celebrate the end of a single life and the beginning of a married one. The genders separate themselves for the parties. The men have their bachelor party. This party gives the groom one final hurray, as a single man before he will be off the market. The party differs from culture to culture and from wedding to wedding. But the central theme is that it's something men will love doing.
Women parties are called hen parties. If you look up the word hen, you will discover it refers to anything female before it was explicitly used for female chickens alone. For this hen party, the women gather with the bride to do exciting things such as tea, spa, treat tasting etc… to spend the wife's last moments as a single woman before she is off the market. The theme of the parties varies according to the age range that will be present. This bachelorette party can be done among the same agemates, including the bride's friends and family in the same age range as the wife.
It can include mixed ages, such as children, teenagers, and elderly.
Every age range has things peculiar to them. They have something they love which other ages won't. Children, for example, love playing around, being rough and loud. Teenagers have their interests too. The elderlies are in a class of their own; they are from another era, so they mostly love the things from centuries back. How do you get a theme for all mixed ages that they will all like?. That is relatively easy. Women are still girls at heart, no matter what age. They love beauty and flowers and many things women have uncommon. We have list party ideas below, that women of all ages
Will love.
Hen parties ideas for mixed ages
You will have your mother, mother-in-law, the aunties, friends e.t.c come to your wedding. If you want to have your hen party, it will have to be something everybody can enjoy. You can't do something uncomfortable for the older generations and boring for the younger ones. So how do you get the themes and ideas that women of all ages would love? Check the list below for your hen party ideas for mixed ages.
Flower making
No matter what age, women are always flower lovers. They love receiving it, and they love anything relating to flowers. It's the girl in them. So, why don't you organize a flower-making session for your hen party? You have to hire a professional for some quick tutorials before you start. Everybody is sure to have fun while creating their flower. They make something beautiful, and this is what women all love. They love making something beautiful, being beautiful, or having something beautiful.
Everybody can gush on how pretty their flowers are and share them with the world once the party is over. A flower wreath is another flower-making idea you can do. Gather your girls, invite a professional, and get in touch with your creative sides. There will be laughter and chit-chat while making the flower vases or wreaths. A lot of cooing will also be done. It will be like 'oh darling; you made that'? . all the ages will enjoy themselves.
A day in the spa
After all the stressful wedding preparation everybody must be stressed. Why don't you go for a spa treatment to unwind and relax? A day in the spa is a great hen party idea for all ages. All women love being pampered and beautified. You can chat among yourselves at a resort which is an excellent way of getting to know each other. Lodges offer body treatments, massage, and facial. You can also do manicure and pedicure if it's part of the spa services.
You can all get to know each other while pampering yourself with different body relaxing treatments. The spa has lots of beneficial benefits to the body. It opens the pore and gets rid of toxins. It helps the body burn calories, so it's a win-win. Your girls have fun, their bodies get fair treatment, and everybody feels like a million bucks when they are done.
Tea party
If your hen party will be held at home, a tea party is a great indoor activity for women. It's classy, and women love elegance. You can all sit around on chairs with sandwiches, cakes, and other treats presented to you. Everybody gets to know each other more before the wedding. Tea parties can be held anywhere, indoor or even outdoor. You could make the party in the garden on the lawn with the ladies socializing with each other while eating sweetness delights.
Can I add how much women love sweet things? You can't go wrong with chocolate, include it in your tea party, and you have a marvelous time.
Group yoga
Women, no matter what age, are significantly invested in looking their best at all times. They exercise to keep their bodies in shape. Yoga helps to have the body toned and flexible. So get a yoga instructor and do yoga exercises. Let everyone get in touch with their inner selves. The body's blood circulation will become better. Although it's not advisable to speak while doing yoga, because yoga is a time you connect with your inner self and body.
It's relaxing after the hustle and bustle of wedding preparation. You finally get time just to be silent and connect with yourself in peace. Yoga is meant to be fun. It's not a monk ritual. So, you are allowed to chuckle here and there, exchange a few words with your mats neighbor since, let's not forget, it's a hen party.
Cooking class
Take a cooking class and compare results when you are done. Get a cooking instructor to teach you some rare dishes and try making them. You can compare the results when you are done. Cooking is a fort of women. They are very good at it. Some women like cooking as a recreational activity. When cooking, you can share jokes and ask for pointers from each other. It will be so fun. You can make small talk while cooking, share stories and have lots of fun. while cooking. I assure you it will be a memory worth documenting. So go plan one out now.
Makeup
Women love being beautiful, and they love being pampered. This point has been emphasized a lot in this article. A great way to give your mixed-age party a fun time and something to gush about is make-up. Makeup means different things to different people. For some, it's to make them feel good about themselves. For others, it's just a way to accentuate their beauty. For whatever reason, make-up is vital for women.
So get the party together and have a makeup session. You and your girls should glamor yourself up. No matter what age, women love makeup because it makes them feel younger and more beautiful. For young people it makes them feel more mature. The point is all ages love it, and you can't go wrong with makeup as a party idea for your hen party. You can spend time making yourselves very beautiful then going out for a pleasure activity like shopping.
Beach picnic and games
With just the girls, going to the beach is fun. You all get to be yourself without any men around. Going to the beach is a heady feeling, but you still have to be cautious because of the opposite gender being around.
If you organize a party for your girls, no men, just the women having fun, everybody can relax more and be open. You can joke without fearing it's offensive to the opposite gender, and you don't have to worry too much about how you look because, hey, it's girls only. You can play games in the water or beach sand. You can also have a picnic buffet or any other style out in the fresh air of the ocean. The beach idea is worth considering. It will be fun.
Chocolate
The one true love of all the women in the world. That crunchy sweet thing. No woman will say no to this. It's a guilty pleasure to women because of its high-calorie content. Women can stay away from this pleasure nonetheless. You can organize an exotic chocolate-making class. You and your hen party will have ingredients to make chocolate. It's the process that matters. During the making process, you can chat and get to know each other. Many sob stories are shared, and other things women do when they get together, you understand.
Tennis
You can make your party a sport. To work off some steam and sweat a bit. Tennis is a good exercise for women, who build calories fast. It is a good hang-out for your party. Unfortunately, most sports have a specific age you can play them. Some are too extreme for women to play them. This is where tennis comes in. Tennis can be played by anybody no matter what their age. It is light and fun. Physical exertion is not as much as in other sports, making it a great recreational activity.
Get the sports on with both old and young. Let the spirit of athleticism and commando come out. The main point is everybody is going to have fun playing this game.
Also Check Out: The Best Bridesmaid Robes For Your Bridal Party
Is It Right To Invite The Old Generations
Families are families no matter what. And you should not slight your loved ones for any reason. Invite the older generations. Let them have fun with you for your hen party, the more, the better. But they might not get along with the younger generation. Yes, your anxiety is well-founded. There are things the young generation might do that will offend the elderly. While there are things the elderly do that won't sit well with the young generation. This is where your job comes in on how to breach the age gap and make sure everybody has a good time. Be ready for conflict, and it's likely to happen in such gatherings. So be mentally and physically prepared for it, so you might be better equipped to deal with the situation.
Conclusion
Make everlasting memories on the eve of the wedding. Get together with friends, families, and well wishes to have a fun time. Choose the best theme that goes with your circumstances for your hen party. If you have to do it indoors, then consider the cooking, tea, and other indoor activities that you do. If it is done outdoors, there are many activities for you. You won't lack ideas when it comes to your party theme. Just be creative and spice things up a bit.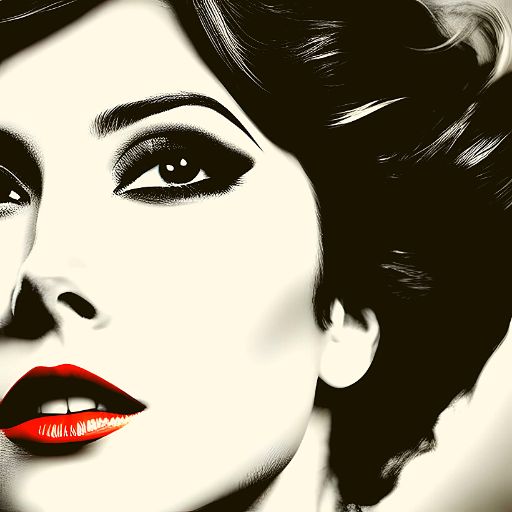 Cynthia Pate is a passionate writer and wedding enthusiast, dedicated to helping couples create their dream celebrations. With years of experience in the wedding industry, Cynthia has developed a deep understanding of the latest trends, timeless traditions, and unique ideas that make every wedding special. Her articles cover a wide range of topics, from planning and decor to etiquette and fashion, always with the goal of providing practical advice and inspiring ideas. When she's not writing about all things wedding-related, Cynthia enjoys exploring new destinations, trying out local cuisines, and spending time with her family and friends.