A beach wedding is a great way to start your journey of life together with your partner. There's just something magical about the beach and what better place to tie the knot? From the sound of the waves crashing against the shore to the beauty of a sunset over the ocean, there is something special about exchanging vows on a beach. However, planning a beach wedding can also present some unique challenges. To ensure your special day goes off without a hitch, here are some essential tips for planning a beach wedding that you should check and re-check.
Planning a Beach Wedding
Planning a beach wedding can be an exciting and memorable event. Here are 13 things to consider when planning a beach wedding:
Local regulations on weddings
Make sure you know the local laws and regulations in the area you're planning your beach wedding in. You may need to purchase permits or pay other fees in order to use the beach in a ceremony. Choose the right beach
Not all beaches are created equal
Consider factors like the size of the beach, the time of day you'll be exchanging vows, and the type of sand or rocks that may be present. You want to make sure your wedding is as beautiful and comfortable as possible. While this may not be much of a problem for smaller weddings, it can create quite a problem for larger weddings with more guests. There simply may not be enough room for everyone.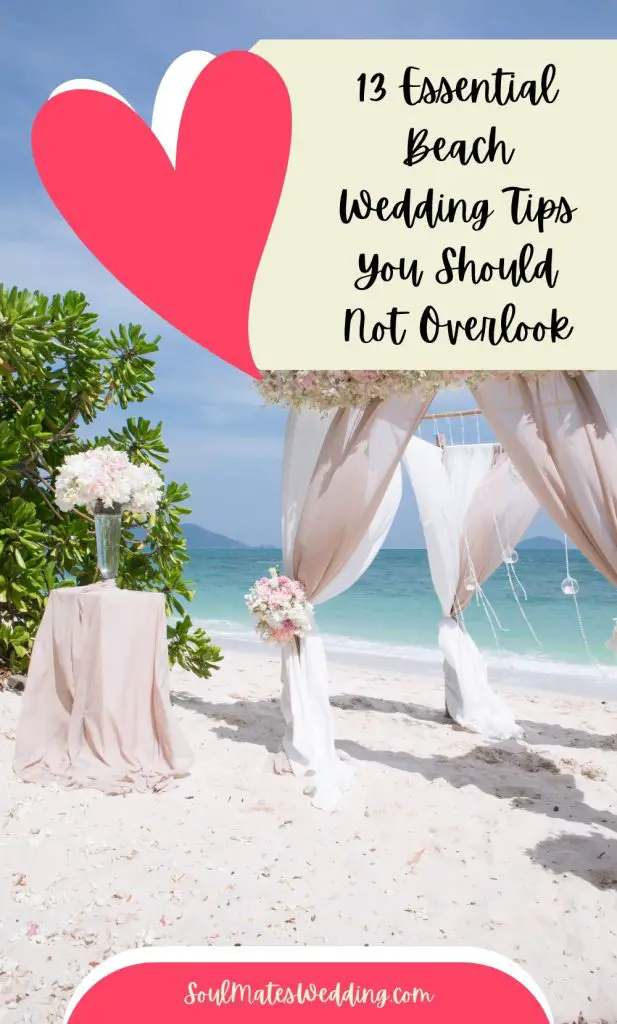 Secure a backup plan
Beach weddings can be unpredictable due to weather conditions, so it's important to have a backup plan in case of rain or other issues. Consider renting a tent or having an indoor location nearby that you can use in the event of inclement weather. Don't just consider the rain either. Strong winds can be a disaster for a wedding event on the beach. The blowing sand can create quite a problem and should be considered.
You can sometimes use natural areas on the beach such as near cliffs to cut down on winds and give you a back-up plan if needed. 
Choose the right attire
Beach weddings require special attire, so make sure you and your wedding party are dressed appropriately for the occasion. Lightweight fabrics like linen and cotton are ideal for beach
Availability of venues
Find out if there are any restrictions or permits needed to use certain beaches or parks due to private ownership or other factors. You may need to book a venue in advance or even pay a fee for the use of the beach. Most wedding venues will also offer packages to handle your entire wedding planning if needed. Remember, they know the area, weather, and more. Although your input should be considered be sure to inquire about all the conditions and such when getting married on the beach. 
Choose decorations wisely
Beach weddings require special decorations that are suitable for the environment. Choose decorations that won't blow away in the wind or be damaged by sand and water. Consider using natural elements like shells, driftwood, and starfish to decorate your wedding.
Seating arrangement considerations
Consider if chairs need to be brought in, if people will stand, or a combination of both when deciding seating arrangements for your beach ceremony – and make sure you leave enough room for guests too!
Choose the right music
The sound of the waves can be a beautiful backdrop for your beach wedding, but you may also want to consider bringing in some live music or a DJ. Make sure you choose music that is appropriate for the setting and won't disturb any nearby wildlife.
Choose an appropriate time
Beach weddings are best held during the day when it's not too hot or too cold. Consider the time of day when planning your beach wedding to ensure that you and your guests are comfortable. Remember, it can get hot on the beach and during the middle of the day those temperatures will be quite a factor. 
Catering options
Look into catering services that might provide food for your big day and make sure they can accommodate outdoor service at a beach setting, as well as any particular dietary requirements from guests (e.g., vegetarian options). If you plan on serving any food on the beach be sure to consider the sand blowing which can get into everything including food. Also, if the area has many birds you may have to deal with that problem too if you bring food on the beach. 
Music/entertainment choices
Decide what type of music or entertainment you would like at your wedding so that it adds to the atmosphere and ambiance at the beach but also follows all guidelines set by local authorities regarding loudness, etc. You may also want to consider hiring a live band or DJ to provide music for your reception. And if you really want to add some pizzazz to your reception, be sure to include some beach songs as well. 
Clean-up efforts
Plan ahead how you will manage clean-up after festivities have concluded, including finding volunteers to help with collecting garbage or debris left behind by attendees post-wedding day! While the beach can be a great place to have a wedding it can also be a great place to just relax and watch the waves crashing. So, make sure the next person that visits the beach finds it in the same condition as you did. 
Dangers to wildlife
Some wedding favors can be a danger to wildlife. Things such as plastic bottles that are not properly disposed or small plastic items that can get buried in the sand or picked up by birds is something to think about. You should also be aware of areas where nesting turtles or other wildlife use. It can create a bad situation which is why it's usually best to hire a local wedding planner who deals with beach weddings in the area you wish to have the wedding in. 
Beach weddings can be a beautiful and memorable experience for everyone involved. However, it is important to consider the various factors that come with planning a beach wedding such as seating arrangements, music choices, catering options, clean-up efforts and dangers to wildlife. With proper planning and preparation, you can ensure that your beach wedding is an enjoyable and successful event for all.
FAQs
Is it cheaper to have a beach wedding?
It can be cheaper to have a beach wedding depending on the location, number of guests, and other factors. However, it is important to consider all of the costs associated with having a beach wedding such as catering, decorations, music, and clean-up efforts.
What is the best beach to get married on?
The best beach to get married on will depend on your preferences and budget. Consider factors such as the size of the beach, the scenery, and any restrictions or regulations that may be in place. It is also important to research local wedding planners who specialize in beach weddings and can help you plan your special day.
What is the best month to have a beach wedding?
The best month to have a beach wedding will depend on the location and climate of the beach. Generally, the summer months are ideal for beach weddings as they tend to be warmer and more pleasant. However, if you are looking for a more unique experience, consider having your wedding during the off-season when there may be fewer people on the beach.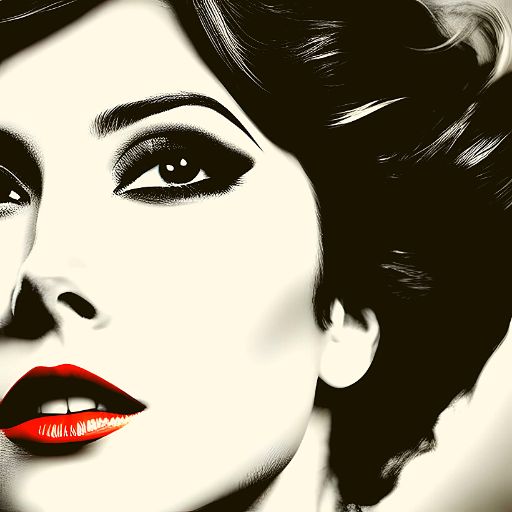 Cynthia Pate is a passionate writer and wedding enthusiast, dedicated to helping couples create their dream celebrations. With years of experience in the wedding industry, Cynthia has developed a deep understanding of the latest trends, timeless traditions, and unique ideas that make every wedding special. Her articles cover a wide range of topics, from planning and decor to etiquette and fashion, always with the goal of providing practical advice and inspiring ideas. When she's not writing about all things wedding-related, Cynthia enjoys exploring new destinations, trying out local cuisines, and spending time with her family and friends.