A lot of people find planning a wedding a tedious task that is why they prefer employing the service of a professional event planner to handle it. Do you plan on getting married to your significant other soon? Do you need details on how to plan that dream wedding of yours? Read on as I will be telling you important things you need to consider when planning your wedding. It's sure going to be an enjoyable read.
Create a budget
Creating a budget is very important in the process of planning for a wedding. A budget will go a long way in helping you set your priorities right. You should communicate with your friends and family members that will love to contribute financially to your wedding.
You should try as much as possible to stick to your budget so that, you don't end up owing a lot of people after your wedding.
Always keep some money aside for taking care of emergencies. A lot of things may happen before or on the wedding day that you may not expect, that is why keeping some money aside for those unforeseen circumstances is vital.
Work closely with your future spouse
A wedding is quite stressful to plan alone. Get your partner involved with your wedding plans. Don't leave the job for one person to handle. Get your partner to tell you about their choices and try considering them in your plans. With your partner by your side, you will have fun talking to each other about your wedding plans and the future waiting ahead of both of you after the wedding.
Reduce the workload on yourself and get that sweet partner of yours to plan that beautiful wedding you both want for yourself. Work as a team. It's cool.
Select a wedding date
Select a wedding date with your partner while considering many things. Ask the owner of the venue you intend to use if, their venue would be free on that day, you can also find out if your guests would be convenient with the date you chose.
Get a wedding planner involved.
The importance of wedding planners cannot be over-emphasized. If you and your partner would be so busy with other things, ensure you hire a wedding planner to take care of the stress of planning weddings. They will use their years of experience to give you that dream wedding of yours.
Purchase your wedding attire
Don't forget about what you would be wearing on your wedding day. You should go shopping with your partner so both of you can select suitable wedding attires, you both love. You can also use that opportunity to buy your wedding rings and other accessories you would be wearing with your wedding attire.
Make a list of the various activities you would love to see on your wedding day
Are there things you have always fantasized you would love to do on your wedding day? Discuss them with your partner and find a way of spicing up your wedding day with those activities. Is it reading a love poem to your partner in front of your guests, or singing a love song you wrote for them, or even playing a game with them? All of these things will help you have fun on your wedding day.
Write down these activities and prioritize them so you don't end up boring your guests. With this list, you will be able to remove irrelevant things.
Considering what you want your groomsmen and the bridal train will wear, the number of guests you want to invite, the food you want to feed your guests with, the hotel rooms you need to book and many others are also amongst the important things you need to consider when planning your wedding.
Putting all of these things into consideration will help you prevent a lot of mistakes and enjoy a stress-free wedding.
What are the advantages of hiring a wedding planner?
You need a lot of time and effort to adequately prepare for your wedding. There are a lot of responsibilities here and there that you need to take care of. From getting a suitable venue for your wedding to selecting a perfect wedding dress or suit for yourself and many others.
Do you know that a wedding planner can help save you from the stress and different activities that come with preparing for a wedding? A wedding planner helps you to plan and give you that perfect wedding you want.
Below and some advantages of hiring a wedding planner.
They have a lot of knowledge about the planning of weddings
If you are just getting married for the first time, you might not have vast knowledge about wedding plans like wedding planners do. Most wedding planners have been in the business of planning weddings for a long time, so they have connections with fashion designers, DJs, caterers, hotel managers, hairstylists, photographers, and many other people that are vital to the success of your wedding. You have someone who knows all these people and you want to stress yourself to do it all by yourself? No. Hire one and save yourself from all the stress involved.
And the good thing is that their years of relationship with these vendors will help them get the best deals for you at a reasonable cost.
There is nothing as exciting as working with someone who has a wealth of knowledge that will benefit you in every way.
You will benefit from their affordable prices
A lot of people think employing the services of a wedding planner is expensive but it's not. Stop thinking that way if you still do, so you don't lose out on a lot of things that will make your wedding successful.
One amazing thing about wedding planners is that they try to work with your budget. They do their best to negotiate the best prices for you. They do all they can to spend less on trivial things. You will enjoy the value of the money you paid to your wedding planner and even thank them in the end for offering you the best.
Their relationship with wholesalers will help them get things for your wedding at an affordable price.
Wedding planners are good at giving an account of how they spent each dime of the money you paid them.
You will enjoy their creativity
A lot of wedding planners are creative. They know the perfect way of doing things creatively that you can't just help but fall in love with. They know how to bring the trendy things into a display that will match what you desire.
When you hire a wedding planner, ensure you allow them to display all their creative ideas. You would be so glad you did.
Your wedding would be a memorable one in the hearts of your attendees if they spot a lot of display of creativity at your wedding venue.
Most wedding planners work with a team of professionals
Your wedding planner won't be the one doing everything all by herself/himself. His team members would be there to assist him in putting various things in place.
These team members are professionals that have been trained to handle emergencies if they pop up. They employ their expertise in whatever they are told to do.
Wedding planners have great listening skills
Wedding planners don't just go-ahead to do whatever they like. They take their time to listen to what you want. If what you want is not that cool with them, they will suggest other options that might interest you.
Wedding planners listen to all your concerns. They have been trained to treat your choice as their priority.
There are many other advantages of hiring a wedding planner. You will gain a lot if you hire a wedding planner. You might even end up referring your unmarried friends planning on getting married to patronize the wedding planner whose services you hired for your wedding.
How many people should you invite to your wedding?
Are you quite confused about how many people should be in a wedding?
This is a very important question you need to consider when planning your wedding. You should inform your wedding planner about this, so adequate preparations would be made. It is with this information your wedding planner can get a venue that is suitable to the number of people you invited.
Do you want a small, medium or large wedding? Your choice will determine the number of people you want to invite.
Small weddings
If you want a small wedding with just family and friends, you can invite about 50 to 70 guests. You can even choose to make the number of guests lesser.
Planning a small wedding will help you save costs. It will also help you happily connect with family and friends once again.
You will be at liberty to have fun because you know most of your guests.
Do you want a wedding that will help you get intimate with your guests? Then, go for a small wedding.
And following the Covid-19 rules would be easy for a small wedding. You can practice social distancing.
Medium weddings
If you think a small wedding is not your thing, then you have the option of going for a medium wedding. With a medium wedding, you can invite between 100 to 160 people. If you are a very shy person and you don't have a flair for meeting people, a medium wedding can offer you the opportunity of connecting with only the people you want to relate with.
A lot of couples go for medium weddings because they are free to invite a lot of their friends and family to come to celebrate with them.
Large weddings
If you are a sociable person that has built great relationships with people over time, you might want to go for a large wedding if you can afford it. At a large wedding, you can invite more than 300 people.
You are free to invite as many people as you want if a big wedding is what you both love.
Big weddings help you relate with as many people as you desire.
You can still have fun on your wedding day whether you choose to go for a small, medium or a large wedding. Just make sure it is not above your budget so you don't end up being in debt after your wedding.
Conclusion: I am sure planning a wedding won't be a big deal to you again because of all the tips I have shared with you.
Consider these tips when planning your wedding and enjoy a wedding you will love to remember.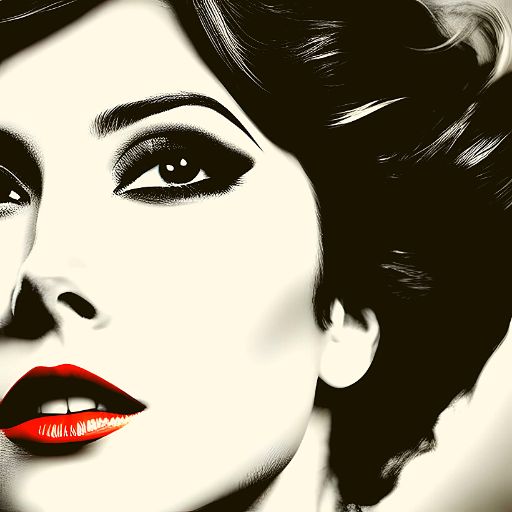 Cynthia Pate is a passionate writer and wedding enthusiast, dedicated to helping couples create their dream celebrations. With years of experience in the wedding industry, Cynthia has developed a deep understanding of the latest trends, timeless traditions, and unique ideas that make every wedding special. Her articles cover a wide range of topics, from planning and decor to etiquette and fashion, always with the goal of providing practical advice and inspiring ideas. When she's not writing about all things wedding-related, Cynthia enjoys exploring new destinations, trying out local cuisines, and spending time with her family and friends.