With so much uncertainty with our world lately because of a virus, it's difficult to properly plan a wedding. Having a minister ready for your wedding only to find out they tested positive and can't do it can crush your entire wedding. You may be wondering how can I marry someone or have a close friend wed a couple. It's easier than you may think. We'll take a closer look at just how it's done below.
Who can Officiate a Wedding Ceremony?
A marriage ceremony officiant is legally recognized as someone who can conduct the wedding between two people. The marriage license will be authenticated with the officiant's signature to indicate that the union is recognized by the law. It also implies that the union is between two single adults who are living in a state that permits same-sex marriage (in the case of a same-sex couple).
Religious organizations typically ordain clergy persons like ministers and priests to officiate weddings. And the responsibility of solemnizing marriages can be placed upon some public servants like judges, justice of peace or the notary public. A state may declare a person to be a temporary officiant to conduct marriages for only one day.
You have the option to either become a temporary officiant or get ordained to marry someone you know. Different states have separate regulations for performing a legal marriage ceremony which includes the relevance of a marriage license. You should ensure to check your state's law before deciding the next step to take. Without further ado, here are the fundamentals to guide you on marrying someone.
How to Become a Wedding Officiant
You will not need to study for years, or get a judgeship to officiate a wedding. You also don't need to be a member of any church or religious organization. Considering that marriage is a major milestone in a person's life, it's important that you leave no stones unturned. In some states, you only need to get an online ordination to officiate the wedding ceremony. Here are some steps you can take to become a wedding officiant.
1. Contact your County Clerk or Town Hall
The State that you reside will determine your legal responsibilities as the marriage officiant to prevent marriage fraud. You will find that state requirements at the official website of the Secretary of State along with the application process. You can make inquiry at the licensing office to check if you meet the requirements for becoming a marriage officiant. Many states permit only religiously ordained officiants, while others allow non-denominational organizations to ordain people.
There is a lot of controversy about what institutes a religious organization as well. Each state will be different in the process and just how strict they are with this rule. While one state might be okay without a membership to a universal life church, others may not.
2. How to Get Ordained
You need to become ordained to be a member of a non-denominational organization or a clergy. This is the official part of getting to conduct the marriage between two people. For no cost at all, you get this done on some online platforms. While some may include a brief class, they usually require that you fill a questionnaire and maybe pay a small sum for your licensing. It's in your best interest to note that there are some states where online ordinations are not recognized. You may need to get ordained by different organizations to get your ordainment recognized across several states.
3. Setup the Ceremony
As the wedding officiant, you have to confer with the couple to determine the kind of wedding ceremony they plan to have. Typically, when you want to learn how can I marry someone, you already have a few marriage ceremonies planned out. They could decide to have a contemporary wedding or go for something more traditional. Depending on their taste, the couple can opt for lengthy formal ceremony or a sweet short service.
Since the couples are the ones taking the big leap, then their opinions should be the ultimately the go ahead for you in the fulfillment of your role. To ensure everything stays on course, you can discuss with the couple on some occasions before the ceremony about their relationship and their story together. That way, you can learn about the peculiarities to their union and even get some good laughs from there.
4. Rehearse Your Role
As the wedding officiant, you will be expected to emcee the event so you can practice it ahead of the big day. If you're familiar with the couple, you may be tempted to simply wing it, but that would be irresponsible and unfair to the lovebirds.
DO NOT WING-IT!
It may seem like a good idea, but it never ends up like you planned and you can ruin the entire day if things go bad. Simply don't do it. Practice and go over everything. Even the different traditions like signing the marriage licenses. You should have visual cues to direct the ceremony alongside the couple to ensure smooth transition between programs. A wedding rehearsal is also in order and you will officiate that as well.
5. Fulfill all the Legal Obligations
The main two legal obligations to be fulfilled for a wedding to be certified and they are the pronouncement and declaration of intent. Like its name implies, the declaration of intent shows that both parties are fully on board with becoming a union. Knowing what to say when officiating a wedding is important and can vary depending on many factors including location, religion, and state requirements.
Traditionally, this happens when one person agrees to be in marriage with the other by saying the words 'I do'. When you as the officiant pronounce the couple as legally wed, then you have fulfilled the other major obligation. With all of that in place, the ceremony can take whatever form the couple decides.
As the wedding officiant you'll also be responsible for getting the marriage certificate signed by all parties involved. Different states may require different signatures but all follow the same format usually.
Also Check Out: How Do Wedding Rings Work? The Correct Ways to Wear Your Rings
What if the Marriage is between a U.S Citizen and a Non-U.S Citizen
The process of marrying two people might get complicated when the future spouse to be wed is not a U.S citizen. There are some steps that the couple will need to take to get process the Immigration of the non US citizen into the country. Here they are;
1. Apply to Get a Green Card
The non U.S citizen will need to apply for a marriage-based green card to live in the country. With that documentation, they can work and live anywhere in the United States. And till they decide to apply for US citizenship, they will be considered permanent residents. A sponsorship from a family member(spouse) or employer is required to sign for the green card or to get a fiancé visa. The spouse living in the U.S will need to prove that they pay their taxes and have sufficient income to sponsor the other party. They can also have a third party sponsor that will sign a legal contract called Affidavit of Support. The contract will state that they will be sponsored in the case of unemployment or insufficient income.
Unlike the wait that is associated with other kinds of green cards, marriage-based ones have no wait times or caps applied to them. However, the process can extend from a few months to several years and that depends on some factors including whether or not you have children.
2. Decide the Location for the Ceremony
It can be a daunting for couples to determine the location for their wedding. It becomes even more complex when the union is between a U.S citizen and a foreigner. For such a couple to get married in the country, they will be eligible to apply for Adjustment of Status (AOS) which is an internal procedure that permits the foreigner to live with their spouse while their case gets reviewed. For most visas, it will futile to apply for AOS within the foreigner's first 90 days in the United States.
If the wedding ceremony is conducted abroad, then they will need to undergo Consular Processing (CP) which is a common process for applying for a green card. It requires that they stay in their home country while the application is being reviewed. This process usually takes some time and may be more complex than its alternative. Instead of the CP, the U.S citizen can also invite their spouse-to-be to the United States with a fiancé visa that permits them to marry in the country. They can become a green card holder and get their visa from the U.S embassy in advance.
They can also decide to conduct the ceremony in the United States if both parties already reside in the country. Through the AOS, they can have their temporary (working or visiting) visa to a green card. They will need to register their marriage with their local officials after completing the ceremony.
However, the application for the green card should come after at least 90 days of living in the U.S to prevent it from being revoke. Also, they will be required to undergo an in-person interview and a biometric appointment with the United States Citizenship and Immigration Services(USCIS) before their application will be processed. The authenticity of the relationship will be confirmed during the interview by closely accessing the answer that the couple provides to some intuitive question. After which they will either deny or accept the application status.
Conclusion
You can follow the easy steps to marry two people in the United States. You should ensure that you check your state laws on getting ordained over the internet. Also you should make sure that your license to conduct a wedding is recognized in the state that the ceremony is meant to take place.
To create a unique wedding for the couple, you have to do your homework on them and setup the ceremony. To prevent any unforeseen circumstances, you should rehearse your presentation since you will be emceeing the event as the wedding officiant. Also, make sure to encourage the couple to relax and enjoy themselves as long as all the legal obligations have been fulfilled. You can give the couple a day they will never forget with some preparation and thoughtfulness.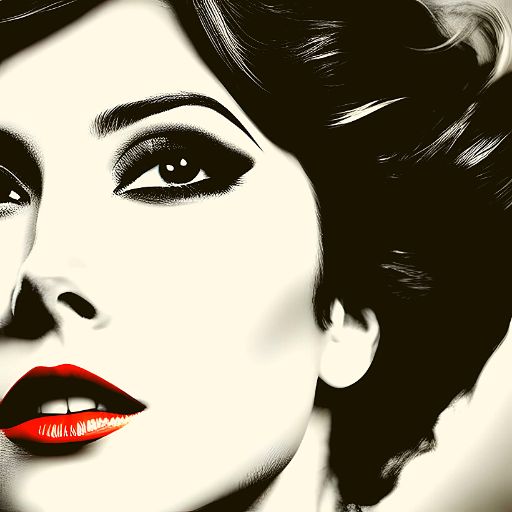 Cynthia Pate is a passionate writer and wedding enthusiast, dedicated to helping couples create their dream celebrations. With years of experience in the wedding industry, Cynthia has developed a deep understanding of the latest trends, timeless traditions, and unique ideas that make every wedding special. Her articles cover a wide range of topics, from planning and decor to etiquette and fashion, always with the goal of providing practical advice and inspiring ideas. When she's not writing about all things wedding-related, Cynthia enjoys exploring new destinations, trying out local cuisines, and spending time with her family and friends.