A wedding day is one of the most exciting days for lovers. It's a precious day they've always dreamed of.
Wedding photography is not like other forms of photography that just any photographer can handle. You need a professional wedding photographer who has a lot of experience in wedding photography to handle it.
Wedding Photography Tips for Brides : Take Awesome Wedding Photos
Taking chances with a new photographer or trying to get someone who doesn't specialize in wedding can be a complete nightmare. What's worse is that you may not realize just how bad things can be until after the wedding when you don't have a second chance to make things right.
Are you a bride who is in search of tips on how to look great? Do you also need tips on how to take better wedding photos? Search no further. We'll help you by providing tips on getting ready for your photos and some things you'll need to know to make the photos turn out better.
I have done all the necessary research you would have done. Check out the wedding photography tips for brides that I compiled for you after my thorough research.

1. Hire a professional wedding photographer that suits your taste.
There is nothing as sweet as hiring a professional photographer that suits what you want. It's the one thing that you'll certainly want to adhere to for any type of wedding photo shoot.
Don't go for a photographer that everybody loves because their prices are inexpensive. Go with someone who will give the quality pictures that you love at a fair price. Preferably someone who has been in the photography business for at least a year or two.
If you hire a professional photographer that you enjoy interacting with, things would be easier for you on your wedding day.
Ask people who have worked with the photographer you intend to hire if they enjoyed the wedding photography services he provided for them on their wedding day. Their feedback will help you reach a perfect conclusion.
Ensure you hire a photographer who is versatile, experienced, and creative. His previous photos will give you an idea of how good he is.
2. Tell your photographer what you want before your wedding day.
After hiring a professional wedding photographer, communicate what you want to him. Be free to tell him about the posing skills you want him to capture on your wedding day.
Interacting with your photographer before your wedding day is very important. It will help him prepare adequately for your big day. That is why hiring a photographer that suits your personality is cool too.
Don't just assume your photographer knows all the shots you want him to capture. Converse with him about your needs. Group photos, first dance, or a first kiss shot is a must, but sometimes unless you request it, you won't get it done.
A professional photographer should be able to listen to your needs and look for how best to satisfy them.
3. Choose a great wedding venue.
Choosing a great wedding venue will help your photographer capture beautiful photos of you, your grooms, and other guests.
Even your guests would be glad to be at your wedding if you choose a great wedding venue with beautiful interior decoration.
Go for a wedding venue that you love. Be sure your groom and your guests will love it too.
4. Give enough attention to your makeup and hair.
Many brides don't joke with their bridal makeup and hair. You shouldn't joke about it too. Allocate enough time for your make-up to be done by a professional make-up artist.
I am sure you don't want to wear a beautiful wedding dress with not well-made hair and make-up. It's your wedding day. You need to put in all your efforts to make sure you look your best.
Inform your make-up artists to do your makeup on time. Starting your makeup early will help you finish on time and get ready for your big day. This will help you not keep your groom waiting for too long for your arrival.
Your photographer should take photos of you when your hair and makeup is being done. It's a memory you should have. Also include your bridal party as well for some great laughs later when you get together.
5. Allow your photographer to freely express his creativity.
You are free to tell your photographer what you want. Also, allow your photographer to freely express his wedding photography skills.
You might end up loving the shots your photographer took while expressing his creativity. Especially when it comes to the dance floor, allow them to take shots of couples dancing, not just the bride and groom.
Photographers love to be given the freedom to do their job. Don't deny them that freedom. If you took your time to check them out before hiring them, be sure you will get even more than the value of what you paid them for.
6. Be kind to your wedding photographer.
Appreciate your photographer for the amazing shots you tell them to take. Don't be selfish with words of gratitude. It is true that you will pay them for the job you hired them for but that you shouldn't hinder them from appreciating them for the beautiful job they did for you on your wedding day.
Inform your caterer to serve them with food and drinks on your wedding day. This will encourage them to give in their best.
Photographers deserve to be treated with a high level of respect. The respect should be reciprocal. Just like other vendors for weddings it's important to know exactly what to expect, and what your role should be.
7. Get your partner involved.
Don't be the kind of bride who wants to be in charge of everything. You will just end up stressing yourself.
Communicate your plans and expectations with your lover. Both of you should work as a team to ensure the success of your wedding.
Let him tell you how best you can execute your plans and expectations. Carry him along. It will make him feel amazing.
8. Include a first look session.
The first look session is when the bride and groom eventually see each other after all the preparations they made earlier.
Ensure that your photographer captures the look on your face and that of your groom when both of you see each other.
It's a moment you will forever remember.
9. Inform your photographer to give you and your groom a grand exit.
Don't focus on getting a grand entrance, your photographer should be able to give you and your significant other a grand exit as well. Both moments are worth being captured. A lot of people just pay attention to their entrance and forget to capture their exit. You can choose to be different.
Guests are usually happy when they send off the bride and groom, your photographer should be able to capture the happiness written on the faces of your guests as they send both of you off after your wedding.
Your exit can be as exciting as your grand entrance too if it is well-planned. This can be a little tricky when at a destination wedding but with a little ingenuity you can certainly make it happen.
Now that I have given you the best wedding photography tips for brides, I hope you and your makeup artist will do magic with these tips and have the best wedding photos ever.
You deserve to smile, relax and enjoy your wedding day. Don't allow anything ruin your day.
How to hire a professional wedding photographer.
There are certain things you should look out for before hiring a wedding photographer. It is important you know these things so you don't end up hiring the wrong person.
Hiring the right photographer can help you feel so relaxed and happy on your wedding day with fewer worries. The right photographer will capture the beautiful moments you want to always remember.
The tips below will guide you on how best to hire a professional wedding photographer. Read on to gain more knowledge.
1. Look out for the quality of his photos.
Don't be focused solely on the number of photos you want to get at a cheap price and leave out the quality of the photos you would get. Also inquire about a shot list of what types of photos are included. Sometimes it's just the ceremony or wedding party shots.
Ask the photographer to show you the previous photos he took and see if you are comfortable with the quality.
You should always go for high-quality photos so that when you look at the photos in years to come, you would be glad you spent your money well.
2. Get reviews from his previous clients.
You must get reviews from clients who have worked with the photographer you intend to hire. If you have family members who have recently been married, ask them for their opinions on the photographer they used at their wedding.
Let his previous clients tell you about the experience they had with the photographer. Discuss with them and know if he is worth hiring.
If the number of good reviews is more than that of bad reviews, then you should consider hiring that photographer. You can get reviews about photographers from websites like The Knot and Yelp.
3. Check out the creativity of the photographer.
Always look out for how creative your professional wedding photographer is. Is he ready to explore better ways of taking photos?
Your professional wedding photographer should not just be concerned about the technical aspects of photography, he should portray art in his images. He should look out for things that other people would neglect when he is taking his shots.
If your photographer is skilled in taking creative images, it will reflect in the pictures he takes.
4. Look out for the interpersonal skills of your photographer.
Trust me, you don't want to be stuck with a photographer who is rude and doesn't know how to communicate with people on your wedding day. You will be frustrated.
If you are playful and love to smile, go for a photographer that suits your personality traits. Take out time to meet with him and observe how professional he is. Check if he is friendly and accommodating.
Also, make sure that he knows how to interact with people. You must lookout for this feature when hiring a professional wedding photographer.
5. Are you comfortable with the style of his wedding photography?
Don't allow someone to pressure you into hiring a photographer whose style of photography you are not cool with.
You know what you love. Go for it. Go through your photographer's website and his social media pages, ask yourself if you are comfortable with his style of wedding photography.
If you are, then go ahead to hire him but if you are not, go for someone else whose wedding photography style you are comfortable with.
6. You need more than one wedding photographer.
Are you surprised? I don't think you should.
There are a lot of beautiful moments that should be captured on your wedding day and hiring only one photographer to do the job would be a limitation.
One photographer cannot do the job of taking pictures of the flower girls, the bride and groom, the parents of the bride and groom, the caterer, and many other people for the success of the wedding.
If you are planning a large wedding, you can hire three photographers but if you want a small or medium wedding, two professional wedding photographers would do a great job.
All the stories around your wedding are worth being captured. None should be neglected. Hire professional photographers with great artistic skills that can capture these beautiful stories.
I hope you found those tips helpful. They will go a long way in helping you hire the best wedding photographer if you practice them.
Posing tips for a bride on her wedding day.
As a bride, the stress of making plans for your wedding may stress you so much that you may forget all the posing skills you had practiced earlier.
Posing for your wedding photos will help you look beautiful in every shot that is taken. It will help you
If you want to look at your wedding photos few years after your wedding and still smile, then you should read through these posing tips I compiled just for you.
1. Looking at your beautiful wedding dress.
Your wedding dress is too beautiful for you not to be caught admiring it before you put it on on your wedding day.
Choosing a wedding dress can be quite tedious for brides who are quite indecisive. So, when you eventually settle down for one, reward the stress you went through with a nice shot that will capture your admiration for it.
Just imagine you being captured with you looking at your wedding dress with smiles written all over you. It's such a beautiful sight you will live to remember.
2. Spinning around in your wedding dress.
I love it when I see brides spinning around in their beautiful wedding dresses. It allows you to enjoy the moment. You just can't help but laugh freely when you do this as a bride.
If you will love to laugh while others watch you do so on your wedding day, then tell your photographer to capture you spinning around like a ballerina.
I am sure you will love to pose like this. It makes you feel like a child having fun.
3. Laying on the floor with your wedding gown spread out.
This is another amazing posing tip you will love as a bride. You lay on the floor with your wedding gown spread out and your arms well-positioned by your photographer.
This posing gives you a peaceful look. You can choose to close your eyes while the shot is being taken or not.
Try to pose like this on your wedding day, it will be so beautiful.
4. Admire your lovely shoes.
This is a shot I look forward to seeing when I go to a friend's wedding. Most times, your long wedding dress may probably cover the beautiful shoes you got for your wedding.
Who says you can't lift your wedding dress to reveal those lovely shoes of yours? You can rock it in your wedding photos.
When you do this, it reveals your beautifully made hair, your shoulders, and your priceless style. So, tell me why you wouldn't want to pose like this on your wedding day when you know all these beautiful features about you would be showcased too.
Yes! You can admire your lovely shoes. It's worth it.
5. Looking away.
No! You can't allow your wedding to end without your photographer taking a picture of you looking away.
Tell your photographer to capture your beautiful self looking away. Oh! It's such a beautiful sight to behold. It's natural and sweet. You could just claim to be unaware while he takes the shot.
6. Flaunt your bouquet.
You can flaunt your bouquet in a sexy way. You don't have to hold it in front of your bust like other brides too. It's to cliche. You can hold it close to your hip. Let it not go below that.
You can also hold your bouquet with your two hands and look at your long flowing wedding gown from behind.
Feel free to explore taking pictures with your bouquet. It's too lovely to be ignored by your photographer.
7. Feel free to smile.
It's your wedding day. A day you've always dreamed of. Don't allow the stress to ruin your happiness. Just enjoy the moment.
Think of the beautiful future that lies ahead of you and let the smile flow freely from your heart.
These posing tips were helpful to you, right? Don't forget to use the posing skills I suggested on your wedding day. You will thank me later.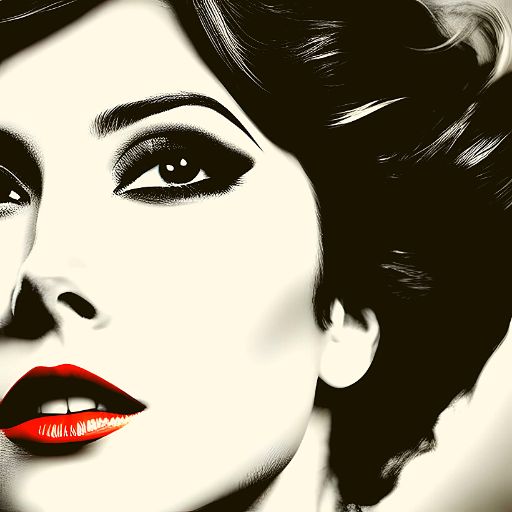 Cynthia Pate is a passionate writer and wedding enthusiast, dedicated to helping couples create their dream celebrations. With years of experience in the wedding industry, Cynthia has developed a deep understanding of the latest trends, timeless traditions, and unique ideas that make every wedding special. Her articles cover a wide range of topics, from planning and decor to etiquette and fashion, always with the goal of providing practical advice and inspiring ideas. When she's not writing about all things wedding-related, Cynthia enjoys exploring new destinations, trying out local cuisines, and spending time with her family and friends.