Flowers are life's works of art which through the years convey various languages of love, to console a grieving person, recognize friendship, relationships and acknowledge great feats. Through the ages, flowers have kept great significance thereby giving meaning to life.
Preserving Dried Wedding Flowers
Flowers have different meanings, for different times, different places and for different occasions. Specifically, wedding flowers carry huge weight as they signify love, patience and endurance, pains and struggles of intending and married couple(s). Consequently, the flowers used during weddings put long lasting memories in the heads of the two people coming together as one. This well researched work delivers justice to the preservation and usage of wedding flowers amongst other things.
Are you about to get married or planning a wedding and you intend to keep those dried wedding flowers to serve as a means of remembrance? Because of the cost of acquiring the bouquet? Energy put towards arranging the bouquet? Then look no further if you plan to keep your blossoms for a lifetime.
Unlike every other type of flowers, wedding flowers require intensive care and preservation most especially dried wedding flowers. These tips below give adequate knowledge needed by intending couples and wedding planners in preserving dried wedding flowers before, during and after a wedding ceremony and giving it that perfect look and shape just like when you just acquired it.
How To Preserve Dried Wedding Flowers.
Dried flowers are contrary to fresh flowers, they do not need water to survive. They are innovative ways to preserve the beauty of flowers. A bouquet of dried flowers could be cheap and as well very expensive depends on decoration and what were used, really! Well, that is not the most important, how to preserve them is. Below are how to preserve those memories in the shape of flowers.
Use of silica gel to preserve the color, texture, dryness of your flower and making it look good as new.
Silica gel is not gel like fluid in the real sense but a porous form of silicon-dioxide used to absorb water and could dry flower in a space of 7 days. Silica gel are easily gotten at very affordable prices, could go as low as 5-10 dollars depending on the quantity and easily seen too. Most makers of leather shoes and bags put silica gel in their ready made products so as to sustain the scent and ensure moist free products. Also it could be used to prevent silverwares from rusting, your shaving blades from tarnishing thereby ensuring long life.
This silica gel method is the easiest and close to the perfect way of making your flowers look as if you just got them. When using this method, form a base of silica gel in an airtight container, lay down your flowers comfortably in the sand. Calmly pour the silica gel around the petals, making sure the shape of the flower isn't misplaced. Keep filling until the container is full to the top then seal it with the lid. Ensure the container is tight enough or your dried flowers could succumb to mold from any moisture no matter how little. When it reaches the 7th day, remove the flowers gently and spray them with easily and calmly with hairspray which seems to be the easiest anyone could have available.
Air Dry Your Flowers
One of the easiest ways and another close to perfect way of preserving your flowers is by air drying them. Simply unwrap the bouquet and cut away the ribbons, tape and ties used in bonding them together. After separating them, have them hung upside down to air dry
The Magic of Wax
Deep your wedding flowers in wax. Although waxing does not ensure permanent preservation but will for sure extend the lifespan of your flowers for up to six months still keeping the original look, dignity and color whole. To use this method,  you will need: paraffin wax, heat and a saucepan. Melt the wax in boiling water just like how butter is beibg melted in a hot, dry pan and until the fluid is very smooth. Then turn the heat low so the wax mixture cools down slightly but is still warm. Moving on, single handedly pick out your best flowers and gently deep them into the wax solution. Ensure that there is no wilting or stained flowers. After deeping your best blooms into the wax solution, immediately pull them out and hang them upside down in a good temperate place.
After waxing, I bet you no one would be able to differentiate between the waxed bouquet from the original flowers unless if feels the flower.
The Epoxy Resin Preservation
This method helps to keep the flowers in adorning shapes. Interesting to know that to make a resin is quite easy, you could get a mold from any craft shop close to you and in whatever shape, either cube, sphere, what have you? With the mold, pour the resin fluid and calmly arrange the flowers in it. Add more fluid, let it cover the flower, then wait for it to dry up. Remove the mold, then see how beautiful and properly decorated your wedding flowers are, this method will ensure that your wedding flowers keep blooming for a very long time
Press Your Wedding Flowers
 To press your wedding bouquet, select as many flowers as you would like, could be the entire bouquet, and spread them out on clean wax paper so they would lift easily after pressing.
Pressing of flowers is an easy method that is easily done to preserve flowers. Although not suitable for someone who is after the good shape of his flowers but good if he or she is just after the dryness of the flower.
How To  Use Your Dried Wedding Flowers
After going through the first processes of preserving your wedding flowers, then there is a question of "what next?".
As a bride and wedding planner, streams of thoughts and ideas would be running through your mind if you have successful preserved your dried wedding flowers. Of course you wouldn't want to destroy or forsake a dried bouquet you have so much invested your time and energy to preserve knowing fully well its importance and significance. These points below settles the thoughts and provide you with answers.
Try put the flowers in a flat glass frame and have it hung in your bedroom or any of your favorite places
Why not turn small delicate dried flowers into the heart lockets? Sounds great, yeah?
Have your flowers glued in a box frame around your wedding photos just for the beautiful memories
Have your dried flowers mashed into bath salts so you reminisce your big day over and over again when you get a bath.
Lifespan of Cut Flowers
Most cut flowers according to Lilah Nicolaidis "can last anywhere from 7-12 days if properly cared for".  However, there are easy gateways to make your bouquet last longer using accessible tools which could be found at home i.e. gardening shears/scissors to cut, and a vase for the bouquet. Following are tips on how to make cut flowers last longer;
Before you put the roses in water, cut 1-2 inches off the end of each stem using garden shears
Prune extra leaves to prevent bacterial growth
Use the right vase
Regular change of water
Avoid direct sunlight and heat and ensure room temperature is cool enough for longer span of the flowers
What The Other Options Brides/bridesmaid Can Carry Asides Flowers
Unlike traditional style, modern trends don't always depend on the usual carrying of floral bouquet by brides and bridesmaids. If you are not a fan of flowers then you should probably look at the lists below.
Vintage fan
Embroidery hoop
Teapot
Seashells
Whimsical fresh flower necklaces
Sea glass wind chime
Fur muff
Flower crowns
Fabric
Bridal clutch
Beautifully bound books
Bridesmaid bags
Parasol
Paper flower wreath
Palm leaf fan
Ribbon wand
Sheet music flowers
Paper flower bouquets
Lattern
Mason jar
Heart balloons
Kissing ball
Grape bunches
Arm Garland
Beaded feathers
Boo-quet
Charming bridal and bridesmaid pinwheels
Biggest Wedding Trends
Just as it implies, " Trends" which comes and go. Wedding trends are the spices added to a wedding either old or new but mostly modern as long as the wedding expresses one's personality and style. Ranging from the food, the style, decoration, music even to the extent of determining how the wedding is being planned. For this part, I will give a concise run down of the best wedding trends and probably the regions they affect mostly.
Wedding rings
Unlike before where the husband to be only has knowledge of the ring to be worn at the engagement and wedding, new trends have seen intending couples pick their rings together. To be honest, it's so much fun just like shopping with the love of your life, it also increases the bond between both parties. "There's been a huge increase from when I started my business four years ago, when requests were primarily from men," says Mia Moross, founder of The One I Love NYC, where actor Karl Glusman picked up his now-wife Zoë Kravitz's antique engagement ring after she'd spotted it on Instagram. "I hope it continues," she says. "It's important that it's a ring that both of you love, so it symbolises the taste of the person giving it as well as receiving it."
This trend is popular among intending and young American couples and many parts of Europe.
Indoor and "carnival" weddings
Many trends reigning at the moment prefer indoor, little or no music weddings. Many intending couples week in, week out prefer having a small gathering of family members of both the husband and wife in a garden. This trend is becoming a norm among Americans but sounds weird to many wedding planners in parts of Africa. For instance, many intending couples and families from the Yoruba tribe of Nigeria prefer large weddings I call "carnival weddings". There is presence of loud music and crowd with African attires beautifully worn uniformly. This trend is a part of many and most lives and might be around for a very long time
The Wedding Dress
This is more or less the most important thing for the bride. Customarily, brides wear long white gowns on their big day but not many still view this to be fashionable. There are new trends of brides dressing out of the scope of the traditional bride's wear. Bridal designers have gone beyond the scope thereby offering a bride who doesn't want to follow the traditional norm plethora of options in choosing a dress. Names like Danielle Frankel, a 2019 CFDA/Vogue Fashion Fund finalist who "design for the woman who is already well-acquainted with what works for her"
The Wedding Flowers
Most modern couples are choosing florists that use locally grown seasonal blooms or dried flowers. Some couples have even gone to the extent of growing their own flowers for their memorable day.
The Wedding Cake
Modern wedding cakes have diverted from the customary fondant and fruity cakes to giant cakes with majestic works of art covered with icing and flavor of all kinds.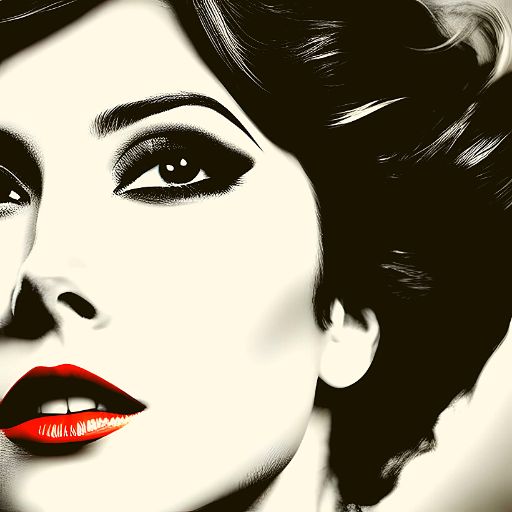 Cynthia Pate is a passionate writer and wedding enthusiast, dedicated to helping couples create their dream celebrations. With years of experience in the wedding industry, Cynthia has developed a deep understanding of the latest trends, timeless traditions, and unique ideas that make every wedding special. Her articles cover a wide range of topics, from planning and decor to etiquette and fashion, always with the goal of providing practical advice and inspiring ideas. When she's not writing about all things wedding-related, Cynthia enjoys exploring new destinations, trying out local cuisines, and spending time with her family and friends.