It's time to break free from boring and drab bridal showers and try some bridal shower alternatives. Just like everything else in the wedding industry, bridal showers today don't have to be the same bridal showers that your parents or even older siblings or relatives were having. There are some great bridal shower alternatives out there to shake up the traditional party into something that fits better with your personality.
Best Bridal Shower Alternatives – Ideas, Games, and More…
The possibilities are endless for what you can do for your bridal shower. It doesn't just have to be games, food, and gifts. It can be as simple as adding a fun theme or as extravagant as a destination shower. There are so many ways to make your bridal shower something that truly feels like you. Of course, you'll want to stay on budget for your bridal shower.
[su_note]Check also: How Much Does a Bridal Shower Cost?[/su_note]
Wine Tasting
If the bride is a fan of wine, a wine tasting bridal shower may be just up her alley. This can be done in a variety of ways. You could have each person bring a favorite bottle of wine – this could be in lieu of gifts or in addition to traditional bridal shower gifts. Then each person could taste the different wines while they snacked on charcuterie tray items. Or the party could be held at a winery (or a few wineries, depending on your location).
Cooking class
If the bride is an avid cooker or just wants to learn more about cooking, the alternative bridal shower could take place over a cooking lesson. This is a great opportunity to learn how to cook a specific meal or get more familiar with a certain style of cooking. Plus, your guests will also gain something from the experience.
Favorite hobby
A great shower activity is scheduling the event around something you love. If you love getting your nails done, schedule a nails day and pamper yourself. If you love theatre, go see a local production. If you are an active gym member, schedule a group exercise class like yoga or barre. No matter what your hobby is, you can find a way to incorporate it into your shower.
Destination Shower
Another option that is gaining in popularity is a destination shower. This can be as simple as spending the weekend at a cabin. Or it can be as extravagant as going to an all-inclusive resort. A destination shower doesn't have to be extravagant to be memorable. A great destination shower just has to be creative and show the personality of the bride and groom. Be sure to check out this wedding blog for details on destination weddings that can be amazing!
Charity bridal shower
It is now easier than ever to donate to your favorite class. It's simple to donate online or use Facebook to leverage your friends to donate towards your favorite charity in lieu of gifts to your birthday. This trend has also moved owards the bridal shower scene. Some philanthropic couples are asking for donations to their favorite charity. This may be completely in lieu of a bridal shower or could be done alongside a party. The event could also include be a tour of the facility where you are donating.
Honeymoon bridal shower
Some couples already have the items they need for their house and don't want to traditional gifts that are given at bridal showers. Honeymoon bridal showers are a way for the couple to get money for their honeymoon or have people put money towards specific excursions on their trip. While some may say you should never ask for money, it is now more common to do this type of a shower.
If you truly don't need anything around the house and instead want to upgrade your honeymoon and find ways to get assistance on paying for your honeymoon, this is the way to go. If the host appears skeptical, ask for excursions or dinners out during your honeymoon – make the gifts tangible so it doesn't just feel like you're asking for cash.
Couple's Shower/Engagement Party
A growing trend for bridal showers is having a couple's shower. Why should the bride be the only one being celebrated? Couple's shower is a great way to include both the bride and groom in the celebratory events leading up to the big day. This can also be thrown in a way similar to an engagement party. It is an opportunity for an intimate group of people attending the wedding to celebrate prior to the wedding and let the couple know how important they are to them.
[su_note]Be sure to check out: 54 Groom Questions for Bridal Shower[/su_note]
Same-sex couples
For same-sex couples, a traditional bridal shower may not be what is wanted. Some couples may want to have a couple's shower or find something else that fits their personality better. The important thing is to talk to your partner and determine what their wants are before starting to plan something.
Non-traditional brides
Alternative bridal showers are popular if the couple is older and doesn't have a need for the traditional gifts that typically accompany a bridal shower. Or if this is the second wedding for the bride and/or groom. Bridal shower alternatives could include an upgraded party, a sprinkle shower, or a celebration party.
An upgrading party is great if the couple already has everything they need but could use upgraded dishes or pots and pans, or other items for around the house. This would be the couple's wish list of more expensive items that they won't be purchasing for themselves. This could also be contributing towards a home improvement plan like a renovated kitchen or bathroom.
An upgrading party is great if the couple already has everything they need but could use upgraded dishes or pots and pans, or other items for around the house.
If you are familiar with a Sprinkle Baby Shower where there is still a party to celebrate the soon-to-be second (third or fourth, etc.) baby, a Sprinkle Bridal Shower is the same. This is an event to celebrate the couple but there are not gifts. This would celebrate the love of the couple and the happiness around the couple finding one another. Typically Sprinkles don't include gifts. It may have all the other traditional aspects of a shower minus the gifts.
A celebration shower is similar to an engagement party or a couple's shower. Instead of traditional shower games, it would be more about the couple. Games could revolve around the couple's favorite foods, activities, etc. Or in lieu of games, there could be an opportunity for attendees to give toasts to the couple and share stories.
Close to traditional bridal shower alternatives
If you're looking for a bridal shower that is closer to a traditional shower, consider a themed shower. These bridal showers still have the basic elements of a traditional shower (games, dessert, gifts, etc.) but these showers are based around a theme. This theme could be a honeymoon bridal shower, a kitchen shower, stock the bar shower, or anything else that fits with the couple.
If your theme is centered around the kitchen, everyone would be asked to bring in an item from the couple's kitchen registry. With the kitchen party, you may also ask the guests to include one of their favorite recipes for the couple to try. At the end of the party, the couple will have a stocked kitchen plus a bunch of new tested and tried recipes.
For a stock-the-bar shower or happy hour/mixology shower, the guests will be asked to bring in items to stock the bar – whether it's wine or beer glasses or actual bottles of alcohol. It would also be fun to have guests include cocktail recipes with their gift. With either of these themed events, you can collect all the recipes and put them in a book.
No matter how, or if, you decide to celebrate your upcoming marriage with a bridal shower or a bridal shower alternative, the important thing is what you decide to do is what you truly want to do. And don't be afraid to be creative in how you want to celebrate. If a traditional shower is not your style, don't feel guilted into doing something that is not you. Figure out how you want to celebrate your upcoming marriage and let your family and friends who want to throw you a party know your plans so you can all find a common ground that you are happy with.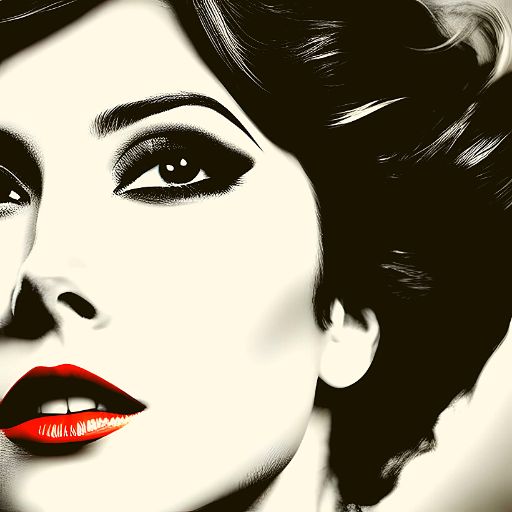 Cynthia Pate is a passionate writer and wedding enthusiast, dedicated to helping couples create their dream celebrations. With years of experience in the wedding industry, Cynthia has developed a deep understanding of the latest trends, timeless traditions, and unique ideas that make every wedding special. Her articles cover a wide range of topics, from planning and decor to etiquette and fashion, always with the goal of providing practical advice and inspiring ideas. When she's not writing about all things wedding-related, Cynthia enjoys exploring new destinations, trying out local cuisines, and spending time with her family and friends.