If you find yourself being asked to host a bridal shower, you're probably wondering how much does a bridal shower cost? There are many variables that go into the cost of throwing a bridal shower. Depending on what the bride wants, a bridal shower can cost anywhere between $10 per person all the way up to $150-plus per person.
How Much Does a Bridal Shower Cost? Plan, Prepare and Execute on any Budget
The first thing to do is to determine your budget and what you are personally able to spend. Sometimes the Mother of the Bride or another bridesmaid will help foot the bill, especially if the bride is looking for a more extravagant party. In some cases, the bride will even assist in paying for the event. Look carefully at your budget and determine what you can spend. Don't be afraid to ask for assistance paying for the bridal shower if you need it.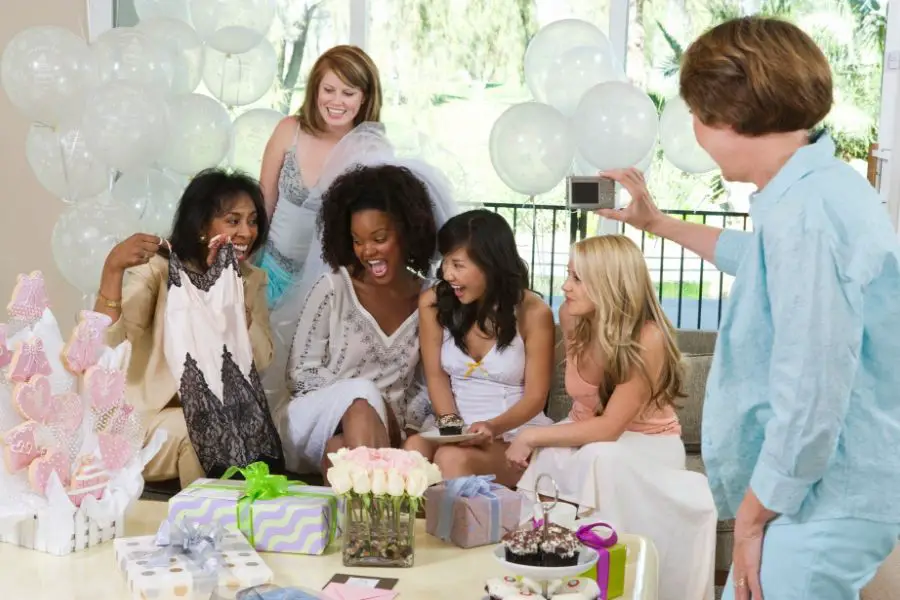 The next thing to do is determine what the bride is wanting her shower to include, and how many people she hopes to invite. Remember that the more people who attend, the pricier the event will be. And if you are looking at renting out a room, the room rates tend to go up when you need to book a larger venue.
It's important to be up front and honest with the bride on what their expectations are and what you are able to afford. A bridal shower can go from affordable to out of your budget pretty easily. Don't let money put a wedge in your friendship. You don't want to resent the bride for wanting something bigger than you can afford if you aren't upfront about your budget restrictions. And, remember, you can throw a very nice and thoughtful shower on a budget.
Many hosts will spend anywhere between $15 to $40 per person at the bridal shower. That means if the bride has 15 friends attend, the shower could cost the host somewhere between $225 all the way up to $600.
What determines the cost of a bridal shower?
The variables that can increase the cost of a bridal shower include invitations, decorations, location, food, beverages, and favors. Keep in mind that if you host a party at your home, there may be more decorations costs than if you were to host the bridal shower at a restaurant or specialized venue. But when you host the shower at your house, you may be able to keep other costs down, such as food and beverages, as well as the fact that you're not likely having to pay to rent out space.
In the digital age, there are many ways you can send out invitations – some of them not costing you a dime. There are more parties that are inviting guests through a private Facebook event. This can be difficult if not everyone is on Facebook or active on Facebook. There are also websites where you can design an ecard and email it out to all the guests. And another acceptable way is through text messaging – although it's still recommended to have a graphic with the invite details instead of just text. The traditional way is still to mail out invites to all the guests. See if the bride has a preference.
Types of showers
The price of the bridal shower really depends on the type of party you are planning for the bride. Are you having an outdoor picnic or renting a venue? Will the party include an activity or party favors for the guests? Will you be making the food or catering the food? There are many variables that determine what the cost of the bridal shower is going to be.
A simple bridal shower typically costs between $10 to $15 per person ($150 to $225 for a party of 15). A simple shower can be done on a budget but still be beautiful and meaningful for the bride. Many times, these parties are thrown at the host's house – either indoors or outdoors. A way to keep the prices down is by keeping the refreshments simple.
A mid-range bridal shower can cost anywhere between $15 to $40 per person ($225 to $600 for a party of 15). This bridal shower can still be thrown at the host's house but many times is hosted at a mid-range restaurant.
A grand bridal shower can cost between $40 to $150 per person ($600 to $2,250 for a party of 15).  Many of the bridal showers in this price range include an elaborate meal and cocktails as well as an expensive activity such as the time at a spa.
An extravagant bridal shower can be over $150 per person (over $2,250 for a party of 15).  As destination weddings and bachelorette and bachelor parties are becoming more popular, so are destination bridal showers. Even a one-night getaway at a nearby town can cost $150 per person just for the lodging. Many times, a destination party will require guests to pay their own way.
Simple Bridal Shower
Just because you are going down a more simple route for the bridal shower doesn't mean the party won't be fun. There are many ways to throw a budget-friendly bridal shower that everyone will love – you'll just have to be more creative and rely on that instead of wowing guests with pricey details.
Bridal showers, by its name, is a party to shower the bride with love and affection. Pick a bridal shower theme that fits with the bride's personality. If she loves to read, incorporate that into the shower and have guests bring book-themed gifts. If the bride is all about cooking, have the guests bring their favorite recipe to share with the bride. Or have a fancy journal available for guests to share advice, favorite memories, or anything else they want to share with the bride, and then give that sentimental book to the bride at the end of the shower.
Simple but delicious refreshments could include a dessert buffet or light appetizers. A bridal shower does not need to have a large spread of food. You can keep it simple. A build-your-own mimosa bar is a cost-effective and popular option for a bridal shower. Who doesn't love a little bubbly!
Mid-range Bridal Shower
If you are planning on throwing a mid-range bridal shower, you can throw it at your house and have the food catered in. This is an easy way to keep an eye on costs but still put a higher-end touch on it.
But the trend in bridal showers is moving towards renting or reserving a private room at a restaurant. With this option, it's up to the host to decide if there should be a buffet of food or whether guests can order off the menu. Pre-ordered food might be what the restaurant requires so they can plan ahead. Drinks can either be the host's responsibility (think open bar) or it could be that each guest pays for their own drinks.
A big benefit of hosting the party at a restaurant is that there is no cleaning up before or after the party. The host gets to attend and enjoy almost as if they were just a guest!
Grand Bridal Shower
As weddings are becoming more expensive at every turn, more bridal showers are falling into the grand bridal shower price range. Typically, these showers incorporate one of the bride's favorite activities. These parties can be a pampering spa day or a river cruise or even a day at an amusement park. It really depends on what the bride's favorite activities are. I can help you understand how much does a bridal shower cost just by looking at some of the rates for these activities.
A bridal shower in this price range can also get to this price range simply by being hosted at an upscale venue with elaborate food and beverages.
Extravagant Bridal Shower
There are so many different possibilities for an extravagant bridal shower. The destinations are endless. A popular destination choice is a getaway at a spa. Sometimes these bridal showers are also wrapped up to include the bachelorette party. There are other bridal shower alternatives that you can do as well which can seem a bit extravagant.
While this may be a shower that doesn't require the host to pay for the whole trip, it will still likely cost quite a bit of money when you factor in lodging, travel, and food. And don't forget the cost of a gift for the bride. And depending on your generosity, some hosts don't require the guest of honor to pay her way. The bride's travel expenses may be divided up among the guests attending, or the host may pay the bride's way on their own.
So, how much does a bridal shower cost? It is completely up to you and the kind of party you want to throw. No matter what kind of bridal shower you plan, or what your budget is, the most important thing is throwing an amazing party that honors the guest of honor. If you've already hosted a bridal shower yourself and want to share the costs involved to help others out be sure to comment on our wedding blog below.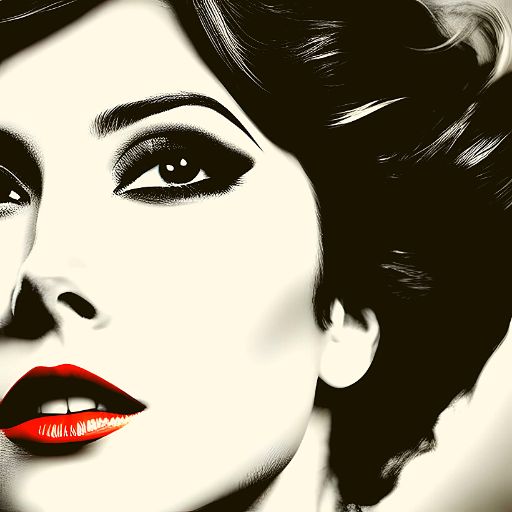 Cynthia Pate is a passionate writer and wedding enthusiast, dedicated to helping couples create their dream celebrations. With years of experience in the wedding industry, Cynthia has developed a deep understanding of the latest trends, timeless traditions, and unique ideas that make every wedding special. Her articles cover a wide range of topics, from planning and decor to etiquette and fashion, always with the goal of providing practical advice and inspiring ideas. When she's not writing about all things wedding-related, Cynthia enjoys exploring new destinations, trying out local cuisines, and spending time with her family and friends.