You're prepping for a bridal shower and you've come down to the game portion of the night. Your décor is picked out, food is planned to a T, and you know who's in charge of what, but you have the games to plan. Organizing a bridal shower is tough but with proper planning, things go much better. Start with these 54 groom questions for bridal shower and build from there. You want the night to be fun and full of energy and laughter. There's a handful of games you've picked out that are easy to plan, but you found one that requires you to ask questions of the groom.
Groom Questions for Bridal Shower – Fun Games for Your Bridal Shower
What kind of questions should you ask? Where should you draw the line? What's going to keep everyone laughing, but what can people think of the answers to? Depending on how well you know the groom, this could go any kind of way! With the help of this blog post you'll have fun galore and laughs abundant with some of these questions we've included on our wedding blog.
You'll also want to consider how you're setting the game up. Do you want to have the bride try to match the groom's answers? Or are you going to have your party guests answer the questions with how they think the groom answered based on how well everyone knows the couple? The way you structure the game may make selecting a group of questions easier as not all of these could be played with the entire group.
Simple Go-To Questions
There's a selection of questions that are safe no matter who all you've included in the group that are sure to go over well with even the most stern of mother-in-laws or even the craziest of bridezillas. You'll be sure to keep everything appropriate and shouldn't offend anyone with this simple sweet list.
What is her favorite color?
What is her favorite flower?
What is her favorite food that you cook?
What is your least favorite thing she cooks?
What restaurant are you regulars at?
Who was better in school?
Who runs late more often?
Who is messier?
What can't she live without?
What do you do that gets on the Bride's nerves the most?
Who is the decision maker?
What is her go to car karaoke song?
Relationship Questions
These are the questions to include about the couple's history together. This is all the information both parties should know, but can sometimes warrant a good laugh when one or the other flubs the answers a bit. Again, you may want to judge just which of these you include since the bride may be more or less modest around certain people. Additionally, you may want to screen some groom questions for bridal shower out based on the answers the Groom provides! Boys will be boys, remember!!!
How did you meet?
Who asked who out?
What did you notice about the Bride first?
Where was your first date?
What drew you to her?
Who said 'I love you' first?
Who initiated the first kiss?
Who met the parents first?
What does the Bride call you most?
What do you call the Bride most?
What is your favorite part of the Bride's body?
What is the Bride's favorite part of your body?
Do They Know Each Other?
These can get problematic! What if the Groom doesn't answer well?! What if they can't seem to match?! Another reason to screen these first in case your bride may be a bit sensitive if the answers aren't right! As long as the bride is aware of the possibility that her husband may drop the ball here, you can easily slip these in for the potential for some great laughs!
When is the Bride's birthday?
When was your first date?
When did you first kiss?
Who asked who to move in together?
What date did you propose?
What catch phrase of yours did the Bride pick up?
What is the one thing you would change about the Bride?
What would the Bride change about you?
What is the Bride's worst habit?
What would the Bride say is your worst habit?
What will the Bride throw away of yours the second you tell her she can?
What do you think is your best quality?
What is the Bride's best quality?
A Little Risky
Depending on the audience of your party, you may be able to ask some questions that are a bit more tongue-in-cheek or that toe the line of appropriateness. Keep in mind who will be in attendance and whether or not your Bride and Groom are ok with these questions. Don't ask the bride to approve them – that will spoil the game! – but you may want to ask just how far you can tip toe over the line.
How long did you date before you did the deed?
Boxers or Briefs? (Oh won't this draw some laugher if the answer is neither!)
If you could describe your bedroom life in one word, what would it be?
If you had 5 hours to spend together uninterrupted, what would you do? (This could be tame depending on the couple, but remember it could get risqué!)
Who spends the most money?
How would you describe nightlife in your house? Fast and furious, slow and steady, or broken down?
How do you know when she's in the mood?
Who initiates more?
What turns you on most about your Bride?
[su_note]Be sure to check out these Bridal Shower Alternatives as well[/su_note]
Funny Stuff!
In case you need some additional humor tossed into the game, these questions work off of theoretical situations, making for creative answers. These could be harder for people to match, unless of course these things have been discussed previously depending on just how silly your friend group can get! A little extra laughter never hurt, so you may want to sprinkle these into the mix.
If your Bride were to be arrested, what is the most likely thing it would be for?
Who is she calling to bail her out?
Who would be her partner in crime?
What would she say you would get arrested for?
Your Bride would kill you if you came between her and her ___________.
Who really wears the pants?
If your Bride could only take three things to a deserted island, what would they be?
What three wishes would your Bride wish if given a magic genie lamp?
Needless to say, the possibilities are endless when it comes to making a list of questions for the bridal shower games. You really need to only think about who all will be there, what the tone of the shower is, and what the bride will find most appropriate. If the event is more formal and subdued, with lots of family, you may opt for the simpler and sweeter set of questions. If the bride is as open as a book can be and the shower is laidback, you may venture into the adventurous and quirky questions, mixed with a little risqué. If that's taking things too far, you can always save those for the bachelorette party!
Here's to the Soon to be Mrs., and a great bridal shower she's sure to love! Happy planning and remember that its all in good fun!!! Include as many of these groom questions for bridal shower to increase the fun at your bridal shower. And if you have suggestions to add to the list be sure to comment below!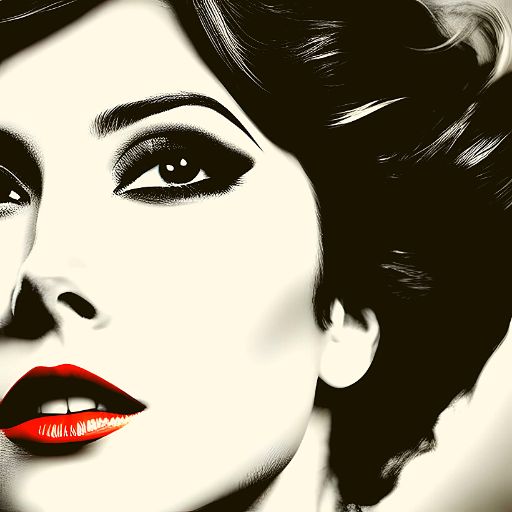 Cynthia Pate is a passionate writer and wedding enthusiast, dedicated to helping couples create their dream celebrations. With years of experience in the wedding industry, Cynthia has developed a deep understanding of the latest trends, timeless traditions, and unique ideas that make every wedding special. Her articles cover a wide range of topics, from planning and decor to etiquette and fashion, always with the goal of providing practical advice and inspiring ideas. When she's not writing about all things wedding-related, Cynthia enjoys exploring new destinations, trying out local cuisines, and spending time with her family and friends.