Before going into how much do wedding photos cost, let's talk about finding a photographer. On average, United States couples pay 10 to 15 percent of their overall budget on a photographer. Does that sound like a lot of money? It really is. However, hiring the best photographer for you may be among the most critical decisions you will make during the planning process. While 10 to 15 percent of your overall budget is an affordable target, there are ways to come in well under this. In knowing some important questions to ask in conjunction with overall price ranges and cost-saving steps you still can get your dream photographer without having to break the bank.
How Much Do Wedding Photos Cost? Comparison of Some of the Popular Packages Available
The average price for a photographer is $2,814, according to Snapknot.com. But, in cities like New York and San Francisco, photography prices are nearer to $4,000. It's possible to expect photography costs to range from $2,500 to $10,000 depending upon the wedding photographer's offerings and/or experience. Expect the leading wedding photographers (that is, the Jose Villa's of the world) to begin at about $6,000 to 7,000 and increase from that point.
The typical photography package generally provides coverage for eight hours. Adding less or more time will decrease or increase that cost. Engagement appointments sometimes can run extra or be included. For instance, I have seen engagement appointments go anywhere from $300 to $1,200 depending upon how many hours the photography shoot is. We have included a photography budget post here on our wedding blog.
Do You Need a Wedding Album?
One other consideration as it'll come to your photography expense is whether or not you need a wedding album included in the package. I have seen skilled photographers charge from $1,000 to $3,000 for a wedding album, and sometimes will provide a further discount depending upon the quantity of wedding coverage you invest in.
On the other hand, for a wedding photograph album design service from an exterior business (other than the cheaper kind) it's also possible to do it on your own using a service such as Blurb, where prices usually start at about $500 and may go over $1,000 depending upon the number of images/pages you need.
Remember that as you pay the wedding photographer to put together a wedding album, you also are paying for their experience in putting together a "wedding story," which they were present for the whole time. You simply need to determine how much that's worth to you, or if you'd rather do that by yourself to save money.
[su_box title="Also Check Out" box_color="#e45fa4″]
[su_row][su_column size="1/2″ center="no" class=""]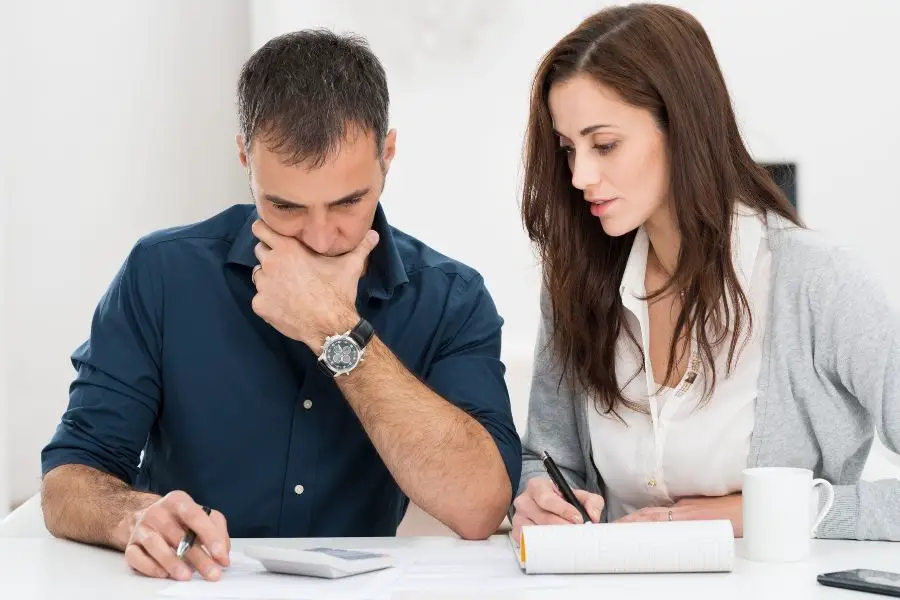 [/su_column] [su_column size="1/2″ center="no" class=""]
[/su_column][/su_row]
[/su_box]
Therefore, here are the takeaways to keep in mind as it'll come to discovering how much a photographer is going to cost you:
[su_list icon="icon: heart" icon_color="#e54578″ indent="5″]
The average price for a photographer is 10 to 15 percent of the couple's overall budget, which is presently about $2800 for the average couple in the United States.
It's possible to expect the photographer cost to go you anywhere from $2,500 to $10,000 depending upon the expertise of the photographer in conjunction with what they are including in the wedding package.
Typically, on average, wedding photography packages will cover eight hours. More or less photography shooting time is going to influence the cost.
It is vital to ask a potential photographer how much additional they're charging for an album if they have bundled the expense into the package cost.
[/su_list]
I know $2,500 to $10,000 is a wide range, yet at least it'll give you somewhat of an idea of what you can expect while searching for and meeting photographers. In addition, as aforementioned, always remember that where you reside greatly can influence the prices of wedding photography. You may find that you have the ability to locate an excellent photographer for less than $1,000 in your locality, in which case you should stop reading and dance a little jig of joy!
How Much Do Wedding Albums Cost?
Well-known for their blank slots or pages to insert photographs, traditional albums may vary broadly in cost. Professionally printed albums are made from digital photos; most wedding photographers provide this service as a part of their packages. DIY digital albums are designed from software which permits for printing an album from digital photographs on a home computer. Usual prices:
[su_row][su_column size="1/3″ center="no" class=""]
[/su_column] [su_column size="1/3″ center="no" class=""]
[/su_column] [su_column size="1/3″ center="no" class=""]
[/su_column][/su_row]
[su_list icon="icon: heart" icon_color="#e54578″ indent="5″]
Inexpensive traditional albums usually go from $12 – $80, depending upon the decoration. The price variance mostly has to do with the quality of materials used and size of album.
Typically, expensive traditional albums go from $250 – $450. These wedding albums often are bound by hand and created from Italian leather.
Professionally printed inexpensive albums begin at approximately $10 – $30 at mass-market photograph printing websites such as Print My Photo Book and Shutterfly. Hardcover wedding albums that have more pages increase the cost.
Professionally printed, expensive albums may cost $80 – $800 at websites such as White Wedding Album and Somerset Albums.
Simple, DIY digital albums might cost $50 – $100 after factoring in the price of the album software, binding and paper. Paper utilized by professional photographers, like DG Foto Art, may cost over $600 per ream.
[/su_list]
What ought to be included:
[su_list icon="icon: heart" icon_color="#e54578″ indent="5″]
Traditional albums have photograph slots that fit 4×6 prints and might include extra spots for 8×10 and 5×7 prints.
Professionally printed wedding albums have digital photographs printed on book-quality paper inside a bound book. Whether they're created by the wedding couple or photographer, the albums ought to include customized options like page/album size, cover design and type of binding.
DIY digital album software ought to include page previews and customizable layouts, accepting a number of high-resolution photograph formats.
[/su_list]
Extra expenses:
[su_list icon="icon: heart" icon_color="#e54578″ indent="5″]
Generally, hard cover albums that have more pages are going to be priced higher more than soft cover, smaller books. At My Publisher, a paperback wedding album begins at $13 whereas a hard cover begins at $30. Extra pages cost $0.50 – $2 each.
Also, larger pages will raise the cost of professionally printed albums. For instance, Blurb sells 7×7 wedding albums beginning at $13, whereas a 12×12 wedding album begins at $60.
Shipping expenses for albums usually range between $10 and $16.
Expect to pay a little extra for a photo-printed box that holds the album. At White Wedding Album, the add-on costs as much as $125.
[/su_list]
Shopping for an album:
[su_list icon="icon: heart" icon_color="#e54578″ indent="5″]
Expensive traditional albums are sold on the internet at websites such as Wedding Album Depot. Browse less expensive options at websites such as Wedding Mountain and Wedding Albums Etc.
A simple DIY digital photo wedding album kit by Strathmore sells for about $9 to $12 on websites such as com and ArtSuppliesOnline.com.
To not just create a wedding album but for DIY development of a bound book, check out the Photobook Creator for pages in 90 seconds.
[/su_list]
Now that we have covered, "how much do wedding photos cost", let's get back to the subject of wedding photographers.  While locating a photographer who fits your budget is crucial, remember that it is also as important to locate a photographer that's right for you and offers the portfolio to prove it. Make certain to browse photos from past weddings they have shot, and do not be afraid to request recommendations (particularly if they aren't as well known within the wedding world).
Also, bear in mind there isn't anything wrong with picking a less experienced photographer. So long as you like their work and vision (and it's possible to see examples of it), they might be the ideal photographer for you!
[su_box title="Also Check Out" box_color="#e45fa4″]
[su_row][su_column size="1/2″ center="no" class=""]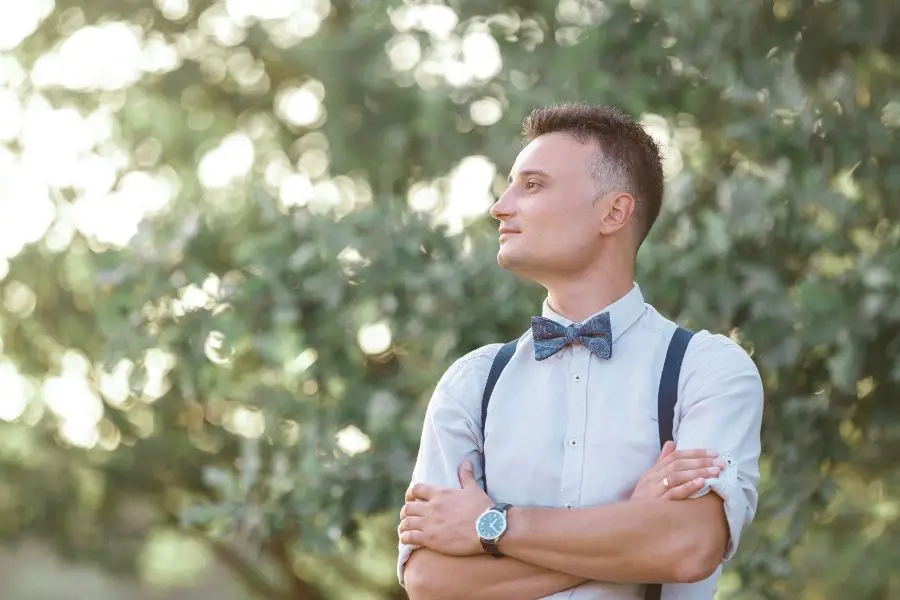 [/su_column] [su_column size="1/2″ center="no" class=""]
[/su_column][/su_row]
[/su_box]