The wedding dress that you plan on getting married in might be one of the most important pieces of apparel you'll ever wear. So, it makes sense to properly take care of it properly before the wedding and guard it like it was the family fortune. But what do you do with a wedding gown once you've worn it and that special day is a memory? We'll include some tips for keeping your wedding dress in great shape both before the wedding and afterwards for many years to come.
Storing Your Wedding Dress Before that Special Day
One of the most often nightmares that brides have before their wedding day is getting to the wedding and the dress doesn't fit or is damaged in some way. It can lead to a lot of anxiety about the wedding dress itself and many brides end up handling the dress too much and it does cause damage. Take the proper steps to store the dress beforehand and you should be okay. Here are some tips on storing the wedding dress leading up to your wedding day.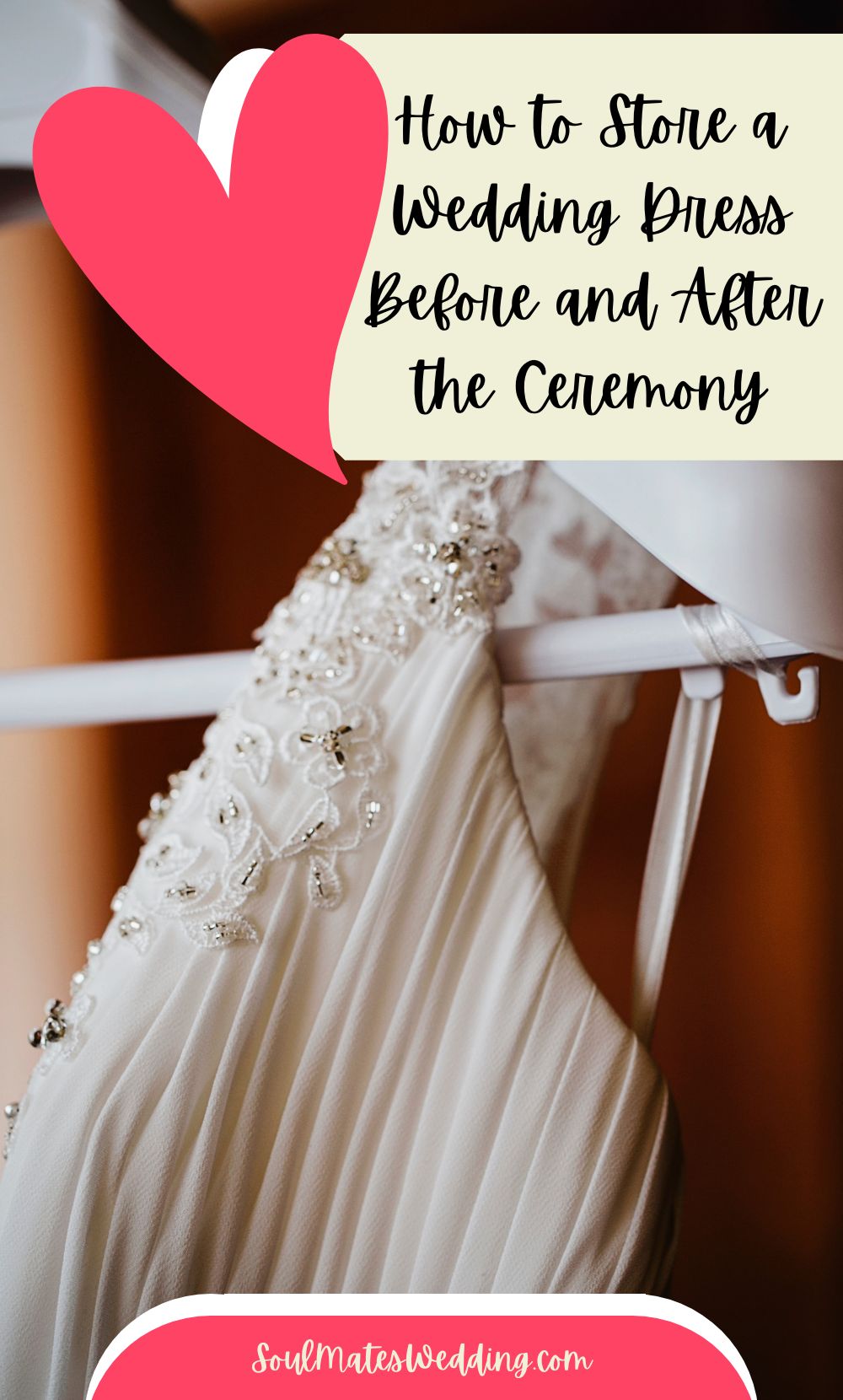 Use a garment bag to store the dress
This is the safest place for your dress and it's what the bag is made for. If you don't have a garment bag, use a large plastic bin or box lined with tissue paper. Avoid placing your dress inside another container or wrapping it in fabric or airtight plastic wrap. Garment bags are usually sold at department stores like Macy's or Nordstrom. You can find them online too at Amazon. Here are a few to consider:
Put the Wedding Dress Away
Keeping the wedding dress in a room that many people will be around is dangerous and things can happen quickly. Instead, store the wedding dress in a closet or another secure location. If you plan to wear your dress later, hang it up in a safe location in your home. Make sure you keep it out of direct sunlight and make sure there isn't anything else in the room that could damage it such as automatic air fresheners that spray, etc.
What About Storing Your Dress During the Reception
For many couples today the reception may be at another location or even days later. And sometimes the bride and groom doesn't want to wear the formal clothing such as a tux or a wedding dress during the reception. So, if you're changing out of your wedding dress after the ceremony but before the reception, you'll need a way to store it.
This is where your bridal party can step up and step in to help! You can even have an honorary bridesmaid which has the job of taking care of the wedding dress and storing it properly. Having someone else take care of it for you or just to help is a great help. Simply use the same garment bag or container you used before the wedding to store the dress. This should keep it safe until you can preserve it better for long term which we'll go over below.
Proper Preservation of Your Wedding Dress So It That It Lasts After Your Wedding Day
Weddings are expensive, and one part that can be quite an expense is the wedding dress. If you're planning on wearing a beautiful gown, there are several things you can do to make sure it lasts forever. One of those things is preserving it properly. Here are a few tips for how to preserve your wedding dress.
Using a Dress Preservation Box
Having product specifically designed to protect your wedding gown is important and can help save time and money as well. There are several wedding dress preservation boxes which are available at bridal salons and online which can help store the dress and help prevent permanent creasing of the dress. And they help to protect the wedding dress from light.  Here are a few from Amazon:
Hanging your wedding dress
Many vendors will help with how to properly hang and store wedding dresses before the wedding so be sure to ask. After all, they have been storing the dress and some wedding dresses may require unique handling and storage procedures.
When you first receive the wedding dress and inspect it for problems be sure to hang it up. This way, it won't wrinkle, and you can avoid having to iron it again later. The time it will be before you get married is important too. If it will be weeks or months, then make sure you take a proactive approach to storing the wedding dress.
If you don't want to hand the wedding dress, try placing it over a chair or a hanger which can work for short term as long as it can keep it safe. Do not store your dress near heaters, air conditioning units, or anything else that could cause it to stretch out or rip. Using a garment bag is best.
Handling Your Dress Too Much Can Cause Problems
If you don't want to ruin your wedding gown, try not touching it too much or simply handling it. When you properly store your dress of course you'll want to break it out from time to time and remanence about that special day but be careful. The more a wedding dress or any garment, really, is handled the more damage that can be done.
Over time the fabric will start to break down, especially lace and cotton components of the dress. If you notice the fabric start to break down, it may be time to frame the dress in a sealed shadowbox type enclosure. In any case it's important to wash your hands and wear white cotton gloves when you do handle to dress to keep it in pristine condition.
Packing is Important, But Not in a Plastic Container Alone
It is important to talk with vendors and seamstresses which you bought the wedding dress from to get storage tips for the dress. This will be the best advice for storing the wedding dress you can get. They know the wedding dress materials and may actually store the dress for you up until your wedding day.
A good seamstress will take charge of all the packing details, from choosing the right box size to ensuring that the dress doesn't wrinkle during transit. And while most brides don't want to think about it too much, packing is actually one of the biggest challenges when shipping a wedding dress.
Making sure the box and bag you use the store the dress is important. A professional cleaner will typically advise that the dress be placed in an acid-free box along with acid-free tissue paper. Make sure the acid-free tissue paper is just paper. Don't use gift wraps because they may have other additives such as glitter which can create a nightmare.
You can even employ the service of a wedding dress preservation company to keep your dress in flawless condition. They may offer different services such as materials and advice to taking care of the entire process for you. Most dry cleaning services will offer these services along with wedding dress cleaning.
Should You Hang Your Wedding Gowns
Hangable dresses are great because you don't have to worry much about ironing them and they can store quite easily. Using a padded hanger can store the dress short term which is what most bridal shops do. You may not have this option with strapless dresses or one shoulder wedding dresses.
There are problems with hanging a wedding dress, however. They tend to lose shape over time is one of the biggest problems. If they become wrinkled, they may not keep their appearance that well even after you iron it.
For long term storage it's always best to lay the dress flat in a garment bag. Hanging the dress may cause the dress to become stretched and not fit well if it is like that for some time. Placing the wedding dress in a garment bag and laying it flat in a large box is typically the best storage method for long time storage.
Getting the Wedding Dress Cleaned First
If you've ever worn a white shirt or any delicate fabric for any amount of time, you already know that stains don't come off easily. And trust me, although getting married may be exciting and magical time it can also be very stressful. Which means you'll certainly want to have your wedding dress cleaned before storing it.
There may be invisible stains that you aren't aware of as well. Even worse, certain fabrics like silk and satin can stain very easily and are difficult to clean at home. Take the wedding dress to a professional cleaning service before storing it can also help to prevent other problems with the dress later.
If you do plan on cleaning the dress at home be meticulous about it. Don't use any harsh cleaning chemicals or solvents to remove stains. Be careful scrubbing it also. Places on the wedding dress which are delicate such as lace may be cleaned using steam, but it is very risky. It's always best to take the dress to a cleaner and ask them not to use chemicals on the dress to help preserve it.
The Cleaner May Offer Wedding Dress Preservation
There are several ways to preserve a wedding dress, including garment bags, boxing, and sealing the dress. Box stitching involves taking apart the wedding dress and putting each piece inside a plastic bag. Then, the bags are placed inside another larger bag. This process is repeated until all parts of the dress are contained within individual bags. Afterward, the bags are sealed and stored in a cool place.
Another option is sealing. Sealing works similarly to box stitching. Instead of placing each part of the dress in a separate bag, however, the pieces are put together. Once the dress is sewn up, it is then sealed.
If you decide to use a professional wedding dress preservation service, make sure to ask about warranties, insurance coverage and return policies. These things are very important because if anything goes wrong during the preservation process, you could end up losing your dress forever. You can also opt for a prepaid wedding dress preservation. Check out this one available on Amazon:
Wedding Dress Preservation Can Start at Any Time
Storing your wedding dress should be something that you should start as soon as you take the dress off after the wedding. However, it's not always the original plan and your wedding dress may simply be stored already. But it's never too late to start taking care of your wedding dress.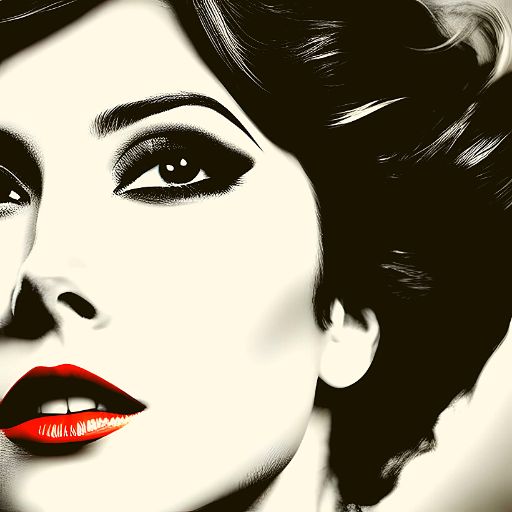 Cynthia Pate is a passionate writer and wedding enthusiast, dedicated to helping couples create their dream celebrations. With years of experience in the wedding industry, Cynthia has developed a deep understanding of the latest trends, timeless traditions, and unique ideas that make every wedding special. Her articles cover a wide range of topics, from planning and decor to etiquette and fashion, always with the goal of providing practical advice and inspiring ideas. When she's not writing about all things wedding-related, Cynthia enjoys exploring new destinations, trying out local cuisines, and spending time with her family and friends.