The first year of marriage is filled with many milestones. Some are big like moving into a house together or buying a car. Others are smaller like planning a vacation or having a baby. There are plenty of things you want to do during your first year of marriage. Here are some ideas for your first year of marriage bucket list.
Capture the experience in photos
Memories are like little pieces of art that we carry around with us. They're part of our life stories; they tell us where we've been, what we've done, and how we feel. We might think that some things aren't worth remembering, but they are. If you want to keep your memory alive, make sure you record it through video and photos.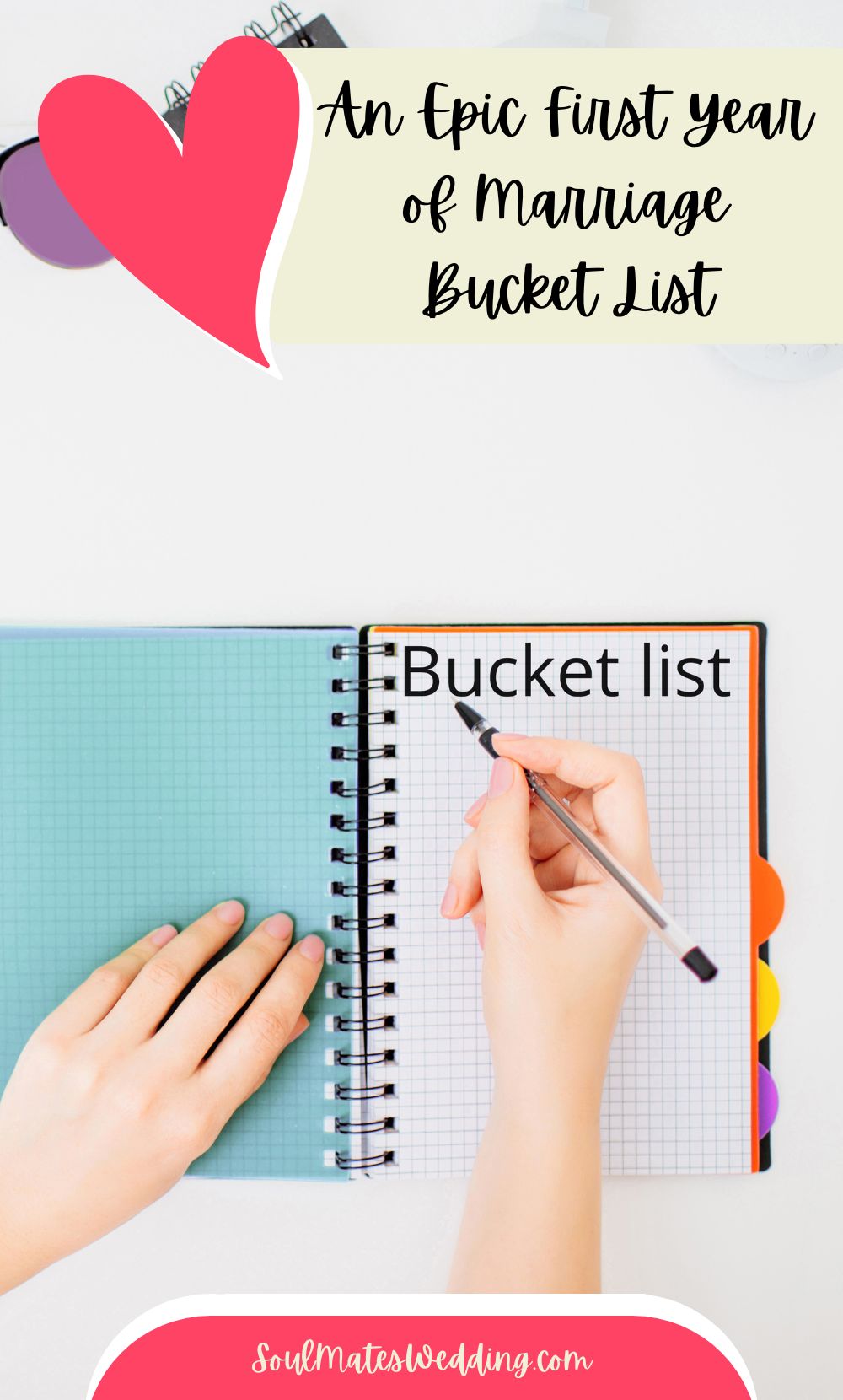 The best way to do this is to take photographs of everything. You'll find that there's always something interesting happening in front of you. Even if you don't notice it at the time, you'll remember it later. So snap away whenever you see something beautiful, funny, or weird.
If you're having trouble thinking of things to photograph, try taking photos of yourself. This could be anything from a selfie to a picture of your favorite outfit. There's no rule saying that you have to use a camera. You can even draw, paint, write, or sketch. Just make sure that whatever you choose to document, you really enjoy looking at it again.
The first year of marriage can be a whirlwind of emotion and sometimes couples will fall into a complacent place where they simply just go through the motions. Photos and videos can help get you out of the routine as well because they provide evidence of just what sort of time you're actually having while your living out your dream.
Start a scrapbook for your couples bucket list
Now that you've got some photos of your bucket list items why not start a scrapbook to keep those memories together. You can use online tools or a physical book or photo album can be a great addition and help you keep your photos organized from your wedding to your bucket list.
Each day there is a new opportunity to make your union even more special by experiencing something together. This can be something really small such as sharing a plate of spaghetti to something much larger such as taking on a mountain hike and camp. Whatever is on your bucket list during your first year of marriage that you plan to do it should be experienced together and make the union even stronger. Here are some items you may want to include on your bucket list:
Create your own spa and give each other relaxing massages
If you're looking for something fun to do together, why don't you try doing an in home spa day? You can make your own masks and scrubs, take turns giving each other massages, and have some fun while doing it. This should be an event where it lasts at least a few hours. Learn to relax around each other and be at peace with each other with this bucket list item.
There are a few things you'll want to deal with beforehand. Make sure whoever is responsible for cleaning up afterwards is okay with it. You'll also want to have everything prepared beforehand because you don't want to spend 15 minutes looking for something when you're supposed to be relaxing. That's no good.
Start a holiday tradition
Kissing under the mistletoe is one of those traditions that seems like it goes along with Christmas. Since Christmas is one of the biggest holidays having a tradition that starts on your first year of marriage can be great. It doesn't have to be just a Christmas holiday however. You may decide to start traditions on other holidays such as spending a day at the beach on the first day of spring.
Starting traditions that are born in your first year of marriage can be great. It gives you a fresh start and can bring you closer to your loved one. Even if it's something small, these traditions can make an amazing time and should be included on your first year of marriage bucket list.
You can also start a tradition on your wedding anniversary as well. After all, on your first wedding anniversary you'll be celebrating your first year of married life so having a cool celebration seems like just the ticket. It can be a weekend trip or just you putting on your wedding dress again and spending time dancing together in the living room. This is the sort of thing that can make relationships stronger and also can be the more cherished memories later in life.
Book a short vacation as part of your newlywed bucket list
After the honeymoon is done, you don't need to wait an entire year before you experience something else. Instead, take a short vacation for your bucket list item. It doesn't need to be a week at a time. Get away together for just the weekend can be a good refresher.
Invite friends and family for a dinner party
Hosting dinner parties is a good way to show off your culinary skills and enjoy some quality time with friends and family. While being a couple you likely went out with friends before but when you host a party yourself it seems to be totally different.
Most times the couples work together to get the dinner party right. This working together can strengthen marriages, create stronger relationships, and helps couples overcome obstacles as well because let's face it, not everything goes right when attempting something like a dinner party. Learning how to deal with those problems together can be frustrating but ultimately healthy for the marriage.
Sit by the fire
Spending time with each other is sometimes difficult to do in todays world. With our lives always being connected and so many forms of media that are available to us, it can seem like just taking a few minutes to ourselves is out of the question. But you do need to take that time not only for yourself but for your marriage.
Take a night of from watching television and catching up on social media to just sit with other. This can be just sitting outside enjoying the view of the stars together while you hold hands or sitting by a fire pit depending on the season. There should be no phones and ways to interrupt you. The goal is to relax and be completely at peace so no discussing days events, laundry that needs to be done, or anything like that. Relax. It seems easy but very few couples actually do this. Especially during the first year of marriage.
Binge watch that show together on the weekend
Watching a television show or movie together is one of those things people do without thinking twice about it. But there are some benefits to doing so — like bonding over a shared experience, learning something new together, and having fun. Find a show that neither of you have watched and agree on that show. It's important to make sure you only watch the show with each other and only discuss with each other. Thriller shows work best for this because it keeps you guessing.
This can allow more conversation between the two of you and if it's a great show it can make you want to continue watching. Set limits if you like but if not, binge out. Spend an entire Saturday laying in bed watching that show together. Later in life when you look back and remember that day you'll realize just how special it was even if it's just laying in bed watching television.
Start a couples bucket list before you get married
If you're planning on spending the rest of your lives together, why wait until marriage to start creating this bucket list? Start now by creating a bucket list and writing down some things you want to do no matter how big or small. Whether it's going skydiving together, taking a road trip together, or cooking your loved one their favorite meal, whatever you can do together can be great.
Conclusion to the epic marriage bucket list
The bucket list should contain lots of items as well. And chances are you won't get to all of them but the more time and experiences you have together as a couple can only strengthen your marriage. Good luck with your bucket list and I hope you've enjoyed these bucket list ideas for your first year of marriage!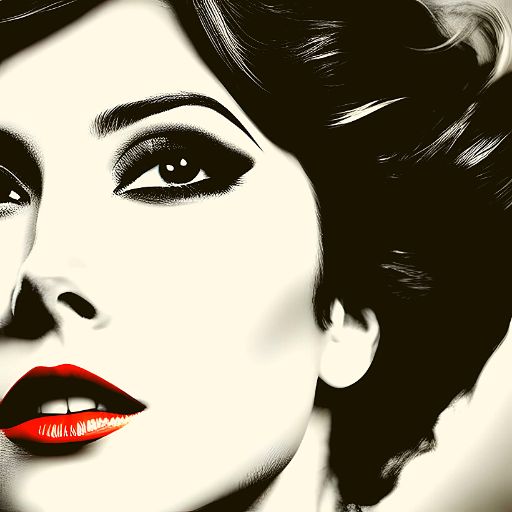 Cynthia Pate is a passionate writer and wedding enthusiast, dedicated to helping couples create their dream celebrations. With years of experience in the wedding industry, Cynthia has developed a deep understanding of the latest trends, timeless traditions, and unique ideas that make every wedding special. Her articles cover a wide range of topics, from planning and decor to etiquette and fashion, always with the goal of providing practical advice and inspiring ideas. When she's not writing about all things wedding-related, Cynthia enjoys exploring new destinations, trying out local cuisines, and spending time with her family and friends.