Planning a wedding is stressful enough, but throwing a bachelorette weekend can be downright overwhelming. There are so many details to consider, and you want to make sure that every aspect of the event goes smoothly.
Before you begin planning, make sure to talk to your friends who have hosted similar events. Ask them what they liked and didn't like about their experience, and then incorporate those ideas into your plans. Also, make sure to ask your guests what they would like to see happen during the event. This will allow you to create a memorable night for everyone involved.
To avoid stress, try to break down each task into smaller pieces. For example, instead of having a full dinner menu planned out weeks in advance, set aside just 10 minutes to brainstorm possible dishes and let guests pick their favorites. Then, write down the recipes for each dish and share them with your team.
Next, figure out what kind of activities you'd like to include in your event. Do you want to play games, watch movies, eat snacks, or drink alcohol? Make sure to choose activities that appeal to both men and women, and that fit within your budget. Finally, decide whether you'd prefer to host the entire thing yourself or hire someone else to handle certain tasks.
So who does the planning for the bachelorette party? For the most part the maid of honor takes charge and handles the majority of the planning the bachelorette party herself but it should certainly include input from the bride and her friends and family that will be attending. Whichever option you choose, here are some tips to keep in mind while planning a bachelorette party.
Set A Budget Right Away Especially for a Destination Bachelorette Party
To avoid running into trouble later on, it's important to set a budget for the event early on. Don't wait until the last minute to figure out how much money you have available; instead, try setting aside a certain amount each month so that you can account for unexpected expenses.
Make sure that you have enough funds to cover the cost of renting a venue, paying for catering, and covering other costs associated with the party. Also, make sure that you have enough cash to pay for gifts and activities.
It's important to talk openly about your expectations when it comes to finances and let your guests know what they can expect during the event and what's expected of them. Make sure that everyone is aware of their responsibility long before the party takes place. No surprises when it comes to finances.
Look For All-Inclusive Deals for Bachelorette Parties
Looking for a fun and affordable way to celebrate your friends special day? Consider planning a bachelorette trip instead of throwing her a traditional party.
There are plenty of reasons why choosing a bachelorette vacation over a party is a smart choice. First off, you'll save money by avoiding expensive catering costs and having to pay for a venue. Plus, you'll avoid the stress of finding a place to host the event and worrying about decorations, food, and entertainment.
Instead, look for all-inclusive resorts or cruise packages that offer everything you need for a memorable experience. These types of trips usually include activities like water sports, spa treatments, and meals. And since you won't have to worry so much about details, you can focus on enjoying yourself instead of stressing about organizing the whole thing.Of course, you still need to choose a destination that offers enough variety to keep everyone entertained.
Pick The Perfect Theme
There are plenty of ideas for bachelor parties, ranging from traditional ones to wilder alternatives. Here are some tips for planning a memorable bachelor party.Pick a theme for the party that will help pick decorations, games, and activities later.
Pick The Date for the Party Weekend
Choose the date that works best for your guests, don't force anyone to attend or to make huge adjustments just to meet the schedule. For instance, don't plan the party for a Tuesday morning when most people will be working.
Make sure that you send out invitations early enough so that people can respond and provide input. Sometimes dates can correspond with other important dates such as it may be the birthday weekend of the brides nephew in which it will likely have schedule conflicts during that time.
When you do set the date for the bachelorette party don't forget to mention the location and details of the event. This should include the venue and if it's a destination event it should include travel days as well. And it's a great idea to send reminders from time to time just to keep it fresh in everyone's mind.
Pick The Location
Location is one of the biggest decisions you'll face when planning a bachelorette weekend. There are many factors that go in to choosing a perfect spot, including proximity to family members, cost, and ease of transportation.
Ask your guests for their opinions. Do they prefer a large city or a quiet town? Are they interested in seeing a particular landmark? What type of activities would they enjoy? These questions will help you narrow down your options and choose the perfect place for your event.
Make sure to consider the following factors when selecting a venue: "What kind of food will be served?" Will you serve traditional Mexican fare or sushi? How much alcohol will be available? Will there be dancing?
Will you provide entertainment? If so, who will perform? Will there be a DJ?
Consider the weather. Is it going to rain? Will it be hot? Make sure to ask your guests what they expect from the day.
Do you want to host the entire thing yourself or hire someone else to handle the details?
Is there anything special you'd like to add to the celebration? Maybe you want to throw a surprise party for your soon-to-be husband. Or maybe you'd like to incorporate a theme into the festivities. Whatever you decide, make sure to communicate your plans clearly to your guests.
Plan the Activities
There are plenty of activities that you can organize during a bachelor or bachelorette party. Whether you choose to throw a theme party, a destination bachelorette party, or just a fun night out, planning the activities can be tricky. Here are some tips to help you plan the perfect event.
Start early. Planning a bachelorette party takes time, especially if you want to create a unique experience. So, start thinking about what kind of party you'd like to host months before the big day.
Book Accommodations
When you've decided where you want to go and the dates then it's time to book the accommodations for the party.Group house rentals are becoming increasingly popular among people who are planning a bachelorette party or other special occasion.
Not only does group housing offer convenience, but it can save money as well. A party who rents together tend to split costs evenly, whereas guests who book separate rooms might end up paying more than expected.
After choosing a property, contact the host directly to confirm availability and discuss details. Make sure to ask questions about whether pets are allowed, parking arrangements, and any additional fees. Once you have a confirmed reservation, then you're ready to get started on buying what you'll need for the party and trip.
Buy Trip Items
To ease the stress, it's helpful to plan ahead. Make sure to check the weather forecast before planning anything else. If you find yourself having to cancel plans due to bad weather, you'll feel much less stressed knowing that you had planned ahead.
This will also help you better understand what you should take with you if you're planning a bachelorette party at a particular destination. For instance, if you're going to the beach then you'll need sunscreen or if you're going to a ski resort you'll need warm clothes. Knowing ahead of time can help people plan better for the event.
Bachelorette Party Planning Tips
First and foremost, this isn't work so be sure to have fun planning the bachelorette party!
Think about who else might be attending and their activity level. What kind of activities would they enjoy? Do they have any type of restrictions which can be a problem. For instance, don't plan a hike for people who have health conditions which prevent them from being included.
Create a budget. Include costs for food, drinks, decorations, entertainment, etc. And include part of the budget for unforeseen costs which may not have been accounted for.
Decide whether you'd prefer to host the party at home or somewhere else. Consider factors like cost, location, guest count, etc. There are loads of options when it comes to creating a great bachelorette party and finding the perfect party is difficult but can be achieved with some proper planning.
Planning a bachelor party can be stressful, especially if you're planning it yourself. There are plenty of details to consider, including who's going to pay for the event, whether you're having a formal affair or just a casual gathering, and what kind of food and drinks you'd like to serve.
Do Have a Back-Up Plan
Be prepared for anything that happens during the party planning process. There might be unexpected situations that arise, such as weather delays, flight cancellations, or other unforeseen circumstances. Make sure you have a contingency plan in place in case something goes wrong.
Remember that the bachelorette party is supposed to be enjoyable and memorable so make sure you have fun. Don't worry about making mistakes; just focus on having a good time!"
Don't Underestimate Cost
Planning a bachelor party is no easy feat. Not only does it require a ton of coordination, but it also requires planning for a large group of people who might not always behave themselves. Throw in a few surprises along the way, and you could end up spending much more money than you realize.
To avoid overspending, start by estimating the total cost of hosting the party. Include the venue rental fees, food, drinks, decorations, entertainment, gifts, etc. Then add in additional expenses, like travel, lodging, activities, and other miscellaneous items.
Next, look into the different types of events that you'd like to host. Some parties focus on fun bachelorette games, while others are focused on celebrating the bride-to-be. Consider the type of party you want to hold and then estimate the number of guests attending. Finally, consider whether you want to rent a private space or reserve a public area.
Rules for Sharing Photos on Social Media
This is probably one of the biggest mistakes brides make during their wedding planning process. Brides tend to forget that their friends and family members are going to share photos of the event online, and they aren't always thrilled about it.
It's important to talk to your guests ahead of time and let them know that they're expected to share or not share any photos of the bachelorette party on social media. Make sure that everyone understands that they shouldn't expect privacy either. Some brides to be don't mind, while others do, so it's important to make this decision well in advance of the bachelorette party.
Don't Drink and Drive
It's important to remember that alcohol plays a huge role in accidents and injuries during parties, especially when driving home after drinking. Make sure to designate someone who knows how to drive safely to pick up guests and bring them back safely. Also, make sure to tell guests to avoid drinking and driving.
You can also consider a party bus for your bridal party as well which can help to eliminate anyone driving after they have been drinking. It's also a great place to plan some fun activities and makes it easier for a party planner.
Can You Skip Out on the Bachelorette Party?
It's no secret that bachelor parties are pretty wild affairs, but sometimes it's nice to have a break from the craziness. While attending a bachelorette event might seem fun, it's important to remember that you don't have to attend every single one.
There are plenty of reasons why you shouldn't feel obligated to attend every single bachelorette party. First off, you could end up feeling uncomfortable or awkward if you're not invited to events that you really wanted to attend. Second, you could miss out on some amazing opportunities to meet other women who share similar interests. And third, you could end up spending money that you didn't expect to spend.
So while it's always fun to celebrate a bride to be's special day, you don't have to participate in every aspect of her celebration. Instead, focus on the ones that interest you the most.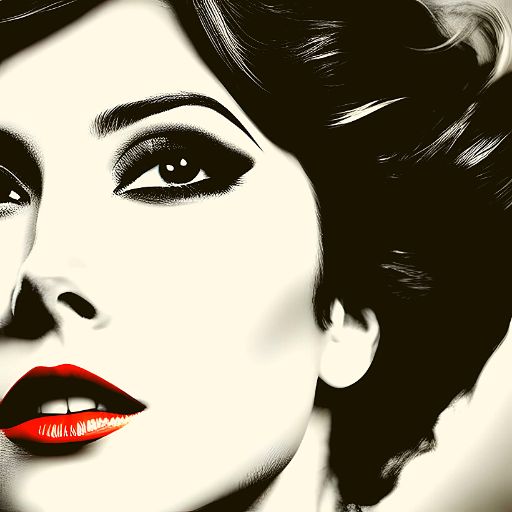 Cynthia Pate is a passionate writer and wedding enthusiast, dedicated to helping couples create their dream celebrations. With years of experience in the wedding industry, Cynthia has developed a deep understanding of the latest trends, timeless traditions, and unique ideas that make every wedding special. Her articles cover a wide range of topics, from planning and decor to etiquette and fashion, always with the goal of providing practical advice and inspiring ideas. When she's not writing about all things wedding-related, Cynthia enjoys exploring new destinations, trying out local cuisines, and spending time with her family and friends.