One of the most significant expenses in a wedding can often be food. Catering for many people comes with a hefty price tag, but it doesn't necessarily have to. With some creativity and planning, serving delicious, memorable meals that satisfy your savings account is possible. This guide provides a range of affordable wedding menu ideas, ensuring your special day is filled with joy, celebration, and sumptuous food that doesn't cost the earth.
What is a wedding menu?
A wedding menu is an integral part of any wedding reception. It outlines the food and drinks served to guests during the celebration. The menu can range from a simple buffet-style meal to a grand sit-down dinner, depending on the couple's budget and preference. 
The key to a successful wedding menu lies in thoughtful planning and selection of dishes that cater to your guests' diverse tastes while also reflecting your wedding's theme and style. In the following sections, we will explore various affordable menu ideas and tips to ensure your wedding feast is as memorable as the day.
The Importance of Planning Your Wedding Menu
Planning out your wedding menu early is crucial for several reasons. Firstly, it helps set the tone and theme of your wedding reception. Whether you opt for a formal sit-down dinner or a casual buffet-style meal, your menu choices can reflect the ambiance you want to create. Secondly, your menu needs to cater to various dietary preferences and requirements. Early planning allows you to consider options for guests with specific nutritional needs.
Setting a Dinner Time
The timing of your wedding dinner is also essential. This affects the type of food you will serve and the overall flow of your wedding celebration. For example, lighter fare such as finger foods or a brunch-style menu may be appropriate if you plan an afternoon wedding. For an evening celebration, a more substantial meal is generally expected.
Deciding on the Serving Style
Your choice of serving style also has a significant impact on your budget. A sit-down dinner is typically more expensive, requiring more staff for service, and often involves more complex dishes. A buffet or family-style meal can be more cost-effective and allow guests to choose what they want.
Creating a Balanced Menu
Finally, creating a balanced menu ensures all your guests enjoy the meal. A good rule of thumb is to include various options – a meat dish, a vegetarian option, a seafood dish, and a selection of sides. This approach caters to most dietary preferences and can still be achieved on a budget. Remember, the goal is not to overspend but to provide a memorable meal that complements your special day.
Budget-Friendly Food Options
Now that we've discussed the importance of menu planning let's delve into some budget-friendly food options for your wedding. Choosing cost-effective ingredients and dishes allows you to create a delicious and memorable menu without breaking the bank. In the following sections, we'll explore options for appetizers, main courses, desserts, and drinks that your guests will enjoy and that will help keep your budget under control.
Have a Barbecue
Having a barbecue as your wedding reception meal can be a cost-effective and fun way to feed your guests. This approach provides a relaxed, casual atmosphere and can be surprisingly versatile. 
Grill classics like burgers, hot dogs, and chicken are always crowd-pleasers, but remember vegetarian options like grilled vegetables or veggie burgers. Consider grilling seafood like shrimp or fish for an added touch of sophistication. 
Barbecuing allows for bulk preparation and reduces the need for elaborate serving staff, significantly cutting costs. Plus, it builds a communal dining experience that encourages interaction among guests. With thoughtful planning and creativity, a barbecue can become a gourmet feast that satisfies all palates without stretching your budget.
Catered or DIY: Tailoring Your Barbecue to Suit Various Palates
Barbecues offer a vast range of options that can be tailored to suit different tastes and dietary requirements. From the classic grilled meats and fish to creative vegetarian and vegan dishes, your barbecue menu can be as varied and inclusive as you want. 
For those with a flair for cooking, a do-it-yourself (DIY) approach allows you to control the quality of the ingredients and the preparation process. You can customize the menu to include your favorite family recipes or dishes that are special to you and your partner.
On the other hand, if you prefer to leave the cooking to professionals, hiring a caterer can provide a stress-free solution. A professional barbecue caterer can offer a broader range of options, including specialty meats and unique sides, and take care of all the logistics, allowing you to focus on enjoying your special day. 
Whether you opt for a DIY approach or hire a caterer, a barbecue offers the flexibility to create an enjoyable, budget-friendly meal that caters to various palates.
Consider a Potluck
A potluck is another unique and cost-effective idea to consider for your wedding reception. A potluck is a communal meal where guests bring a dish to share. This approach cuts down on the costs associated with catering. It adds a personal touch to the celebration, as each word can tell a story or represent a memory associated with the guest who brought it. 
Potlucks can be an excellent way to incorporate diversity and personal connections into your wedding meal, creating a tapestry of tastes and culinary traditions that reflect the unique mix of your wedding guests. This style of meal also fosters a warm, communal atmosphere, making your reception feel more like a large family gathering or a community celebration. 
Whether guests bring family-favorite casseroles, exotic dishes from their cultural heritage, or a dessert that they're famous for, a potluck wedding reception promises a delicious and memorable feast.
Be Careful with a Potluck Wedding However
Prudent planning, assigning responsibilities, and involving trusted individuals are critical to organizing a successful potluck wedding reception. Careful planning ensures dishes cater to various dietary needs and preferences, from appetizers and main courses to desserts. It also helps avoid duplications and balances hot and cold foods. 
Assigning tasks such as bringing specific types of dishes, setup, serving, and cleanup helps keep the event organized and prevents the burden from falling on a single person. Involving people you trust in these roles can make the process run smoother. They can be relied upon to fulfill their assigned duties and step up and handle any unexpected situations. This collaborative approach turns the meal into a shared responsibility and encourages everyone to contribute to making the wedding reception a memorable event.
Setup Buffet Tables
Proper organization and planning of buffet tables are essential to a successful wedding reception. The flow of guests and the arrangement of food stations directly impact the overall dining experience. Strategically placed tables ensure guests can navigate the buffet line smoothly, preventing long queues and congestion.
It's recommended to separate stations by food type – appetizers, main courses, and desserts, for instance – to ensure guests can easily find what they're looking for. 
Also, positioning staple items like drinks and salads at the beginning of the line can speed up the flow as guests tend to spend less time selecting these items. 
Ways to Set Up Buffet Tables for a Wedding Reception
Linear Setup: This is the most traditional buffet style. All the dishes are placed in a row on a long table. Guests start from one end and work their way down the line.
Station-Style Setup: In this arrangement, different types of food are spread out at various 'stations' or tables around the reception area. This can include a meat carving station, a seafood station, a salad bar, and a dessert table.
Double-Sided Setup: This is an efficient method for placing dishes on both sides of a long table. This allows guests to access the buffet from either side, reducing the length of lines and speeding up the service.
Island Setup: Similar to the station style, the tables are positioned in the center of the room, allowing for 360-degree access. This setup works well for larger receptions.
Food Truck or Cart Setup: Consider hiring food trucks or setting up food carts for a more casual or outdoor reception. Guests can walk up to these stations to get their food prepared and served on the spot.
Remember, your buffet's setup should be visually appealing and functional, allowing for smooth flow and easy access for all guests. It's also important to clearly label dishes, especially for guests with dietary restrictions.
An attractive and well-organized buffet presentation is not merely a matter of aesthetics but is crucial for creating a seamless dining experience for your guests. A visually pleasing buffet table makes a great first impression and is an opportunity to showcase the variety and quality of the food served. It can also reflect the wedding theme or color scheme, adding to the overall ambiance of the reception. 
Hire a Food Truck
Hiring a food truck for a wedding reception is a trendy and fun option that can add a unique twist to the festivities. However, several factors need to be considered to ensure a smooth experience. 
First, consider the menu options. Food trucks often specialize in specific types of cuisine, so choosing one that aligns with your tastes and dietary requirements is essential. 
Next, logistics play a vital role. The size of the truck, the availability of parking space at the venue, and the truck's ability to cater to the number of guests are all important considerations. 
Lastly, beware of additional costs. Besides the cost of food, there might be extra charges for travel, service, and cleanup. Be sure to clarify all potential costs upfront to avoid surprises down the line. 
Hiring a food truck can add a fun and informal vibe to your wedding reception, but careful planning and consideration are essential to make this unique dining option successful.
When planning to hire a food truck for your wedding, it's imperative to inquire about power connections, generator noise, parking arrangements, and the availability of dishware and flatware. Power connections are crucial as food trucks typically require an external power source to operate their cooking appliances. It's essential to verify beforehand whether the venue has suitable electrical outlets or whether a generator will be required. 
The generator's noise level is also a consideration; you would want to avoid the hum of a generator drowning out conversations or essential moments during your reception. 
Parking arrangements should be planned to ensure there's adequate space for the food truck and easy access for both the food truck operators and your guests. Check with your venue if there are any restrictions or specific areas designated for food trucks.
Lastly, it's essential to inquire whether the food truck provides dishware and flatware or if you must arrange this separately. This can significantly impact the overall dining experience for your guests. 
Inquiring about these details early in planning can prevent unexpected issues and ensure a seamless dining experience at your wedding reception.
Charcuterie Boards
Charcuterie boards, a delightful spread of cured meats, cheeses, fruits, and other finger foods, have become popular as a trendy and flexible option for wedding receptions. The beauty of a charcuterie board lies not just in its visual appeal but also in its variety and customization. It can cater to various tastes and dietary preferences, making it an inclusive food option for guests. 
A well-curated charcuterie board is a feast for the eyes. The vibrant colors and textures of the ingredients create a visually stunning display. Including unique, local, or artisanal items can also make the board a conversation starter, adding to the social atmosphere of the wedding reception. 
Moreover, their versatility makes charcuterie boards an intelligent choice for wedding receptions. They can be scaled up for large gatherings or smaller for intimate settings. They can serve as appetizers, a main course option, or even a late-evening snack. As a self-serve dining style, they also promote a laid-back, communal feel, fitting many modern weddings. 
Whether they're elegantly rustic or modern and chic, charcuterie boards are a trend that combines style, taste, and convenience, making them a popular choice for weddings today.
Desserts Menu
An array of delightful dessert options can add a sweet ending to your joyous wedding celebrations. Guests can indulge in classic favorites or try something new from our enticing offerings. From the rich decadence of cheesecake to the delicate sophistication of macarons, there's a treat to satisfy every sweet tooth. 
Traditional pies, with their flaky crusts and variety of fillings, offer a comforting touch of nostalgia, while our fluffy waffles, served with a choice of toppings, provide a playful and customizable dessert experience. 
And, of course, what could be better on a dance-filled night than a refreshing scoop (or two) of ice cream? Our ice cream station will surely be a crowd-pleaser offering a wide selection of flavors and toppings. Whether your tastes lean towards the classic or the avant-garde, our dessert menu promises a satisfying finale to your wedding feast.
Inexpensive Side Dishes
A well-thought-out selection of side dishes can complement your main course and provide an inexpensive way to add variety to your wedding menu. Here are some affordable options that can please a crowd without breaking the bank:
Grilled Vegetables: A colorful assortment of grilled veggies is cost-effective and a healthy and delicious choice. You can select seasonal vegetables for even more savings.
Pasta Salad: A classic pasta salad can be made in bulk and tailored to fit various dietary restrictions. The options are endless, from creamy macaroni salad to a light and fresh primavera.
Coleslaw: This traditional side dish is easy to make in large quantities and can be tweaked to suit your taste buds, from a tangy vinegar-based slaw to a creamier version.
Cornbread: This hearty side dish is a crowd-pleaser and pairs well with various main dishes. Plus, it's relatively inexpensive to make in large quantities.
Potato Salad: Another versatile side dish, potato salad can be customized in many ways – think classic mayonnaise-based, German-style with vinegar and mustard, or French-inspired with a vinaigrette and fresh herbs.
Baked Beans: Baked beans are a comforting, budget-friendly side dish made sweet, smoky, or spicy.
These side dishes not only provide excellent value for money, but they also add an element of home-style comfort to your wedding feast, making your guests feel right at home.
Tips to Reduce Overall Wedding Food Cost
In the following section, we will share some practical tips and strategies to help you reduce the overall cost of your wedding food without compromising quality or satisfaction.
Remove Expensive Beverages
One of the most effective ways to reduce wedding food costs is by substituting expensive alcoholic beverages with cost-effective alternatives. Here are some suggestions:
Signature Cocktails: Instead of offering a full bar, consider serving one or two signature cocktails that capture your style as a couple.
Sangria Bar: A Sangria bar with a red and white option can be a delightful and cost-effective alternative.
Local Craft Beers: Showcase local brews at your reception. They are often less expensive and add a touch of local flavor to your event. Some brewers may also give special pricing because it gains them exposure for people to sample their brews. 
Wine and Beer Only: Limiting the alcoholic options to wine and Beer can significantly reduce costs.
Non-Alcoholic Beverages: Consider a fun array of non-alcoholic options like flavored lemonades, iced teas, or a mocktail bar.
BYOB: Depending on your venue's policy, ask guests to bring their favorite drink bottle. You can supplement this with some basic options on your end. 
Remember, choosing cost-effective alternatives doesn't mean you have to compromise on quality. It's all about finding suitable options for your budget and guests' preferences.
Hosting a Post-Wedding Celebration
As a cost-reducing strategy, consider hosting a minor party after your wedding. A post-wedding celebration allows you to include guests not present at your wedding due to space, budget constraints, or other reasons. This could be a more casual gathering, such as a backyard BBQ, a potluck dinner, or a picnic in a local park. This way, you can still celebrate your marriage with a wider circle of friends and family without incurring the high costs of a larger wedding. 
Additionally, a post-wedding celebration can be more relaxed and intimate, giving you a chance to spend quality time with guests, which might be challenging to achieve on the wedding day.
End the Festivities Early
Ending the festivities earlier than traditionally expected can be a great way to mitigate costs, particularly those associated with extended venue rental times, overtime charges for staff, and ongoing beverage service. One effective strategy is to conclude the dance music an hour or two after dinner. This can be done subtly and gracefully – the DJ or band leader can announce that the last song is about to be played, allowing everyone to have one final dance. This cues guests that the formal party is winding down without abruptly stopping the celebration. 
Another cost-saving measure is to close the bar during dinner. This approach not only saves money but also discourages excessive drinking. Knowing your guests beforehand will manage their expectations and prevent surprises or disappointment. This can be done in a friendly manner through signage at the bar or a mention in the dinner announcements. You might say, "We invite you to enjoy your dinner with our complimentary table wine. During this time, the bar will take a short break and reopen afterward for your enjoyment."
Avoid Costly Add-Ons
While planning your wedding menu, specific add-ons can significantly inflate your overall food cost. Here's how to avoid them:
Limit Allergen-Free Options: While it's important to consider guests with food allergies or dietary restrictions, you don't need to provide a separate dish for every possible requirement. Instead, balance your menu with dishes that naturally cater to different diets. For example, grilled vegetables can be enjoyed by vegans, vegetarians, and gluten-free guests. 
Avoid Out-of-Season Ingredients: Stick with ingredients that are in season and locally available. Imported or out-of-season ingredients tend to be pricier and may need fresh.
Limit the Number of Courses: A five-course meal might sound impressive, but it can seriously stretch your budget. Opt for a single course followed by dessert or a buffet-style dinner which can offer a variety of choices without the need for expensive appetizers and intermezzos.
Resist Fancy Presentation & Decor: Excessive garnishing, fancy dishware, and extravagant food presentations can increase costs. Simple, elegant presentation is just as appealing and often more cost-effective.
Avoid Exotic & Luxurious Foods: Foods like caviar, lobster, or prime cuts of steak can make your menu more expensive. Instead, choose satisfying, crowd-pleasing dishes made from less expensive ingredients – chicken, pasta, and locally-caught fish are typically more cost-effective.
By carefully considering your menu choices and avoiding unnecessary add-ons, you can significantly reduce your wedding food costs while providing a memorable meal.
Don't Opt for In-House Catering
While in-house catering can seem convenient, it often comes with a higher price tag due to venue markups. You may also find menu flexibility and customization limitations, as in-house caterers usually operate within a fixed menu structure. Additionally, quality can sometimes be compromised when catering to large-scale events due to the mass production of dishes.
On the other hand, opting for outside catering opens up a world of choices. You can choose from various caterers specializing in multiple cuisines, enabling you to customize a menu that reflects your taste and style. Furthermore, an external caterer will likely provide a more personalized service, paying closer attention to detail and food quality. Lastly, many outside caterers offer competitive pricing compared to in-house services, allowing you to serve a delicious meal without breaking the bank. Remember, checking with your venue regarding their policies on external caterers before deciding is essential.
Let a Friend or Relative Host Your Reception
Having a friend or relative host your reception at their home offers many benefits. First and foremost, it can significantly reduce venue-related costs, possibly saving thousands of dollars. Moreover, a home setting can provide a warm, intimate atmosphere that may be more personal and meaningful than a rented venue. This arrangement also gives you complete control over the decor, layout, and timing, allowing for more flexibility and personalization.
However, there are a few considerations to bear in mind. You'll need to ensure the home has enough space to accommodate all your guests comfortably. Parking can also be challenging, so exploring local parking facilities or arranging a shuttle service is worth exploring. 
Additionally, you must consider the potential for property damage, requiring a discussion about liabilities and insurance. Lastly, you'll need a plan for cleanup after the event, as this responsibility would typically fall to the host. Discussing these factors with your friend or relative ensures everyone is comfortable with the arrangement.
More Wedding Planning Tips
For even more tips and tricks to help you save money and make the most of your wedding budget, it's worth visiting the SoulMates Wedding Blog. This popular wedding planning resource offers a wealth of advice, inspiration, and practical solutions for every aspect of your big day.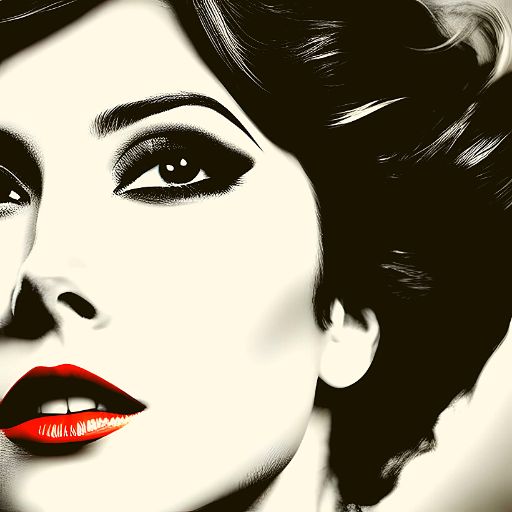 Cynthia Pate is a passionate writer and wedding enthusiast, dedicated to helping couples create their dream celebrations. With years of experience in the wedding industry, Cynthia has developed a deep understanding of the latest trends, timeless traditions, and unique ideas that make every wedding special. Her articles cover a wide range of topics, from planning and decor to etiquette and fashion, always with the goal of providing practical advice and inspiring ideas. When she's not writing about all things wedding-related, Cynthia enjoys exploring new destinations, trying out local cuisines, and spending time with her family and friends.