Keeping all aspects within budget, including the rehearsal dinner, is essential when planning a wedding. Luckily, there are plenty of inexpensive and creative ideas to help save money on this pre-wedding celebration.
From themed parties and casual BBQs to affordable catering options and outdoor venues, there are many ways to host a memorable rehearsal dinner without breaking the bank. This article will explore inexpensive rehearsal dinner ideas that can make your wedding weekend special while staying within a tight budget.
Whether you're looking for menu options that won't burn a hole in your pocket or venue ideas that offer reasonable prices, we've got you covered. So let's dive in and discover how to have an unforgettable rehearsal dinner without emptying your wallet.
Keep the Guest List Small
When planning a rehearsal dinner on a tight budget, one of the most important considerations is keeping the guest list small. Limiting the number of guests can significantly lower the food and venue costs.
According to a survey by The Knot, the average cost of a rehearsal dinner in the United States is around $1,330. This hefty price tag can quickly eat into your wedding budget, especially if your overall budget is tight. However, by keeping the guest list small, you can reduce the amount of food that needs to be prepared and decrease the size of the venue needed to accommodate everyone.
Not only does a smaller guest list save you money, but it also allows for a more intimate and meaningful gathering. A rehearsal dinner is typically meant to be an opportunity for the couple and their closest loved ones to come together before the big day. Limiting the guest list to immediate family and close friends can create a more personal and cozy atmosphere.
Book Your Dinner at an Affordable Restaurant
When booking an affordable rehearsal dinner, there are plenty of budget-friendly restaurant options to consider. In fact, according to a survey by Wedding Wire, many couples are opting for less expensive dinner options, with 34% choosing casual eateries for their rehearsal dinners.
To keep costs low, looking for local diners or family-owned establishments is a good idea. These restaurants often offer more affordable menu options and event spaces to accommodate your needs. Not only will you be supporting local businesses, but you'll also be able to provide your guests with a delicious meal at a reasonable price.
Some popular options for affordable rehearsal dinner venues include small, independent restaurants that offer prix fixe menus or special packages for event bookings. These can be a great way to stay within your budget while still providing a memorable and enjoyable dining experience for your wedding party.
So, whether you decide on a charming local diner or a cozy family-owned establishment, booking your rehearsal dinner at an affordable restaurant is a wise choice that will help you save money without compromising on taste or atmosphere.
Decorations
Decorating for a rehearsal dinner doesn't have to break the bank. With creativity and resourcefulness, you can create a beautiful and inviting atmosphere without spending a fortune. Here are some inexpensive decoration ideas to consider:
1. String Lights: Create a cozy and enchanting ambiance with string lights. Hang them along walls, wrap them around trees or pillars, or drape them across ceilings for a romantic touch.
2. Paper Lanterns: Add a whimsical and colorful element to your rehearsal dinner with paper lanterns. Hang them at varying heights or cluster them together for a fun and vibrant look.
3. Table Centerpieces: Use items from the dollar store or repurpose decorations from the wedding to create unique table centerpieces. Consider using simple glass vases filled with flowers, candles, or fresh fruit. You can also incorporate personal touches, such as photographs of the couple or handwritten place cards.
4. Garlands: Decorate walls, railings, or tables with inexpensive garlands. You can purchase pre-made garlands or make your own using materials like paper, fabric, or fresh greenery.
5. Personalized Banners: Create a personalized banner with the couple's names or a meaningful phrase to hang as a focal point. Use materials like burlap, paper, or fabric to keep costs low.
Click Here to Check Out Some of the Rehearsal Dinner Decorations on Amazon
Remember, a rehearsal dinner is typically more casual than the wedding, so embrace a relaxed and informal theme. Utilizing these inexpensive decoration ideas and items from dollar stores or repurposing wedding decorations, you can create a charming and budget-friendly setting for your rehearsal dinner.
According to The Knot, the average cost of wedding decorations 2020 was $2,813. You can significantly reduce this expense by using affordable options like string lights, paper lanterns, and repurposing decorations while still creating a beautiful atmosphere for your rehearsal dinner.
Activities
Incorporating fun and engaging activities into your rehearsal dinner is a great way to entertain your guests and create lasting memories. Here are some ideas to consider:
1. Trivia Competition: Host a trivia game themed around the couple's relationship or fun facts about weddings. Divide guests into teams and have a friendly competition with prizes for the winners.
2. Photo Booth with Props: Set up a photo booth area with props like funny hats, glasses, and signs for guests to pose. It's a fun and interactive way to capture memorable moments.
3. Scavenger Hunt: Organize a scavenger hunt around the venue or nearby area. Create a list of items or tasks for guests to find or complete, and provide clues to keep it exciting.
4. Friendly Sports Game: If you have ample outdoor space, consider organizing a friendly sports game like volleyball or soccer. This not only gets guests active but also encourages team-building and friendly competition.
5. DIY Cocktail-Making Station: Set up a station where guests can create cocktails. Provide a variety of mixers, spirits, and garnishes for them to experiment with, allowing them to mingle and socialize while enjoying their customized drinks.
6. Dance Floor: Create a lively atmosphere by having a dance floor where guests can let loose and have fun. Play a mix of upbeat and romantic songs to cater to everyone's tastes.
According to WeddingWire, incorporating interactive activities into your rehearsal dinner helps break the ice and create a relaxed and enjoyable atmosphere for your guests.
By incorporating these activities, your rehearsal dinner will be a memorable and engaging event for all.
Plan Your Wedding Rehearsal Dinner at Home
Hosting your wedding rehearsal dinner at home can be a budget-friendly and intimate alternative to booking a venue. With creativity, you can create a memorable and enjoyable evening for your wedding party and close family and friends. Start by setting a cozy ambiance with string lights, candles, and soft music.
Consider cooking a potluck-style meal where each guest brings a dish to share, ensuring a variety of delicious choices while reducing the overall cost. Alternatively, you can opt for a DIY pizza or taco bar, allowing guests to customize their meals. Set up lawn games or a movie night with a projector and a popcorn bar to keep everyone entertained.
Remember to provide non-alcoholic beverages and a signature cocktail if desired. Planning your wedding rehearsal dinner at home offers a personal and intimate touch, allowing you to create a warm and welcoming atmosphere without breaking the bank.
Find Cheap Catering For Your Rehearsal Dinner Food
Finding cheap catering options is critical when planning a rehearsal dinner on a tight budget. Here are a few ways to find affordable catering for your rehearsal dinner food.
1. Affordable Catering Companies: Look for local catering companies that offer budget-friendly options. Many catering companies have packages specifically designed for smaller events like rehearsal dinners. Some popular options include buffet-style meals with a variety of menu choices.
2. Popular Menu Options: Choose menu options that are cost-effective but still delicious. Pasta, potato, and green salads can be made in bulk at a reasonable price. Consider adding a taco or pizza bar where guests can customize their meals. Bottled water and soft drinks are inexpensive beverage options.
3. Event Spaces with Reasonable Prices: Find event spaces with affordable rental fees and favorable event policies. Community centers and parks often offer reasonable prices for rental rooms, and some even have picnic tables for a casual theme. This way, you can save on venue costs and allocate more of your budget toward the food.
Remember, it's important to make phone calls and inquire about price range, menu options, and event policies when searching for affordable catering for your rehearsal dinner food. You can find a catering solution that fits your budget with some research and planning.
DIY Your Rehearsal Dinner Food
DIYing the food for your rehearsal dinner can be cost-effective and rewarding. You can create a delicious meal for your wedding party and guests with careful planning and preparation. Here are some step-by-step instructions to help you through the process:
1. Plan Your Menu: Choose menu items easily made in bulk. Pasta salad, potato salad, and green salad are all crowd-pleasing options that can be prepared beforehand. Consider adding a taco or pizza bar where guests can customize their meals.
2. Create a Timeline: To ensure a smooth process, create a food preparation and implementation timeline. Start by listing all the ingredients you'll need and calculating quantities based on your guest list. Then, assign tasks and set deadlines for food preparation. This will help you stay organized and ensure everything is ready on time.
3. Prepare in Advance: Take advantage of any opportunity to prepare food in advance. Salads and marinades for grilled items can be dressed a day or two in advance. Vegetables can be chopped and stored in airtight containers. This will save you time on the actual day of the rehearsal dinner.
4. Set Up a Buffet: Set up a self-serve buffet-style meal to make serving easier. This allows guests to help themselves, and you will be free to do everyone individually. Have all the dishes and utensils ready to go, and label each item to make it easy for guests to choose what they want.
Backyard Rehearsal Dinner Ideas
Planning a backyard rehearsal dinner is a great way to host an inexpensive yet intimate gathering before the big day. With some creativity and simple touches, you can create a memorable event for your wedding party and close family and friends.
Consider setting up a DIY barbecue station where guests can grill their favorites, like barbecue burgers or veggie burgers. Serve a variety of condiments and side dishes like pasta salad and potato salad.
To keep guests refreshed:
Offer a selection of soft drinks and bottled water.
Decorate the backyard with string lights, lanterns, and candles for a cozy and romantic atmosphere.
Set up picnic tables and arrange flowers as centerpieces to add a touch of charm to the casual theme.
With some thoughtful planning and a little effort, your backyard rehearsal dinner can be a memorable and enjoyable event for everyone.
Pizza Party Rehearsal Dinner
When planning a rehearsal dinner on a tight budget, a pizza party can be a delicious and affordable option. In fact, according to WedInsights, pizza is one of the top three most popular options for wedding rehearsal dinners! With its versatility and broad appeal, it's no wonder why more couples are choosing this casual and fun option.
Finding a local pizzeria or pizza restaurant that offers affordable catering options can be as easy as a few phone calls. Start by asking friends and family for recommendations, or quickly search for reviews and menus online. Many pizzerias offer catering packages at reasonable prices, providing a variety of pizzas, sides, and beverages to accommodate your guest list.
A general rule of thumb is to estimate 2-3 slices per person to determine the number of pizzas needed. For example, if you have 30 guests, you would need approximately ten large pizzas. To add variety, consider including a mix of classic options such as margherita or pepperoni and some vegetarian or specialty pizzas.
In addition to pizza, consider offering some sides to round out the meal. Salad options like a green salad or pasta salad can be easy and inexpensive to make. And to quench your guests' thirst, provide a selection of soft drinks or bottled water.
Hosting a pizza party rehearsal dinner is a budget-friendly option and a great way to create a casual and laid-back atmosphere for your wedding party. Your guests will surely enjoy this delicious meal that brings everyone together for a night of celebration.
DIY Taco Bar Rehearsal Dinner
Creating a DIY Taco Bar for your rehearsal dinner is a fun and budget-friendly option. Using a DIY approach, you can save money and still provide your guests with a delicious and memorable meal.
To set up a DIY Taco Bar:
Start by gathering the necessary ingredients and supplies.
For fillings, consider providing options like seasoned ground beef, shredded chicken, and black beans for vegetarians.
Offer a variety of toppings such as shredded lettuce, diced tomatoes, onions, cilantro, salsa, guacamole, and sour cream. You can also include options like shredded cheese, corn, and refried beans to add variety.
Arrange the fillings and toppings in separate bowls or serving dishes. Provide a variety of taco shells or tortillas, both hard and soft, to accommodate different preferences. Display the ingredients in an organized and visually appealing manner, making it easy for guests to create their tacos. Consider placing plates, napkins, and utensils nearby for convenience.
A DIY Taco Bar allows guests to personalize their meals, making it a fun and interactive experience. It also offers flexibility, as you can easily adjust the quantities of ingredients based on the number of guests. With various fillings, toppings, and accompaniments, your rehearsal dinner will be a hit without breaking the bank.
DIY BBQ Rehearsal Dinner
Planning a DIY BBQ rehearsal dinner is a great way to celebrate with family and friends while staying within a tight budget. Here's how to plan and execute a memorable and inexpensive BBQ event.
First, choose a suitable location for your DIY BBQ. That can be an ideal spot if you have access to a backyard. Alternatively, consider a public park that has barbecue grills available for use. This way, you can enjoy the outdoors while cooking delicious barbecue dishes.
According to a survey by The Knot, more couples opt for casual rehearsal dinners, with backyard BBQs being a popular choice. You can create a relaxed and enjoyable atmosphere by setting up picnic tables, lawn games, and string lights.
When selecting barbecue menu items, offer a variety to suit different tastes. Classic options include barbecue burgers and veggie burgers for any vegetarians in your party. Remember to include popular sides like potato salad and coleslaw.
To set up a DIY BBQ station, have all the necessary equipment, such as a grill, charcoal or propane, and utensils. Arrange the food, condiments, and toppings in a visually appealing manner, making it easy for guests to serve themselves.
By planning a DIY BBQ rehearsal dinner, you can enjoy a delicious meal in a relaxed and casual atmosphere, all while staying within a reasonable price range. So fire up the grill and prepare to create memories you and your wedding party will cherish.
Fish Fry
Hosting a fish fry for your rehearsal dinner is a unique and delicious way to celebrate your wedding party. According to a survey by WeddingWire, 10% of couples opt for a fish fry as their rehearsal dinner choice. Follow these steps to plan and execute a successful fish fry.
To complement the fish, serve a variety of sides. Classic options include coleslaw, hush puppies, french fries, and tartar sauce. You can also offer a green salad or vegetable medley for a healthier option.
You can provide a delicious and memorable meal for your wedding party by hosting a fish fry for your rehearsal dinner. So grab your frying pans and prepare to delight your guests with this flavorful and fun menu choice.
Coordinated Potluck
Hosting a coordinated potluck for your rehearsal dinner can be a budget-friendly and inclusive option. Organizing a potluck can significantly reduce costs while still having a delicious and varied meal.
To create a cohesive menu:
Involve your guests in bringing dishes that complement each other.
When sending out invitations, ask each guest to get a specific type of dish, such as appetizers, salads, main courses, or desserts.
Provide guidelines or suggestions to ensure a variety of options.
For example, if someone brings a pasta salad, suggest that someone else get a complementary green salad or breadsticks.
Communication and organization are vital to coordinating a successful potluck. Communicate your expectations and instruct guests regarding portion sizes and any dietary restrictions. Create a shared document or online sign-up sheet where guests can indicate what dish they will bring to avoid duplicates. Additionally, consider labeling each dish with the guest's name who got it, ensuring recognition and appreciation for their contribution.
Hosting a coordinated potluck for your rehearsal dinner can create a sense of community and involve your guests meaningfully. It's a cost-effective option that allows for a wide variety of dishes, creating a cohesive and enjoyable menu for all.
Food Truck
A food truck can be a unique and affordable option for a rehearsal dinner, adding a fun and casual twist to the traditional event. With various menu options available, you can easily find a food truck that fits your budget and offers dishes that suit your guests' tastes.
Research local food truck services in your area to find and book a food truck for your rehearsal dinner. Many food truck vendors have websites or social media pages where you can view their menus and get a sense of their style. Look for trucks that offer customizable menus or can accommodate dietary restrictions to ensure all your guests are cared for.
When coordinating with the food truck vendor, be clear about your budget and expectations for the event. Discuss the number of guests, the duration of the dinner, and any specific requests you may have. Some food trucks may require a minimum guarantee for booking, so make sure to factor that into your budget.
On the rehearsal dinner day, establish a clear area for the food truck to park and set up. Please communicate with the vendor about any specific requirements they may have, such as access to electricity or water. Consider providing seating options for your guests, such as picnic tables or rented chairs.
By choosing a food truck for your rehearsal dinner, you can offer your guests a unique dining experience that is also budget-friendly. According to The Food Truck Association, the average meal cost from a food truck is significantly lower than that of a traditional catering service, making it an affordable option for couples on a tight budget.
Keep it Simple
Planning a rehearsal dinner on a tight budget doesn't mean you have to sacrifice a delicious meal or a memorable experience. With creativity and intelligent decision-making, you can keep it simple and have a fantastic rehearsal dinner without breaking the bank. From casual backyard gatherings to DIY potluck options, many wallet-friendly ideas will make your rehearsal dinner memorable and enjoyable for everyone involved. In this article, we'll explore inexpensive rehearsal dinner ideas that will please your taste buds and budget. Let's dive in!
A Sample Budget for a Rehearsal Dinner
When planning a rehearsal dinner on a tight budget, it is essential to consider all the expenses that may arise carefully. Here is a sample budget to help you get started:
1. Venue: Find affordable options like a local community center or a friend's backyard. Allocate around $500 for the venue rental.
2. Food: Opt for budget-friendly menu ideas like a DIY pasta bar or a burger buffet. Allocate approximately $300 for food expenses.
3. Decorations: Keep it simple and affordable with DIY mason jar centerpieces and string lights. Allocate around $100 for decorations.
4. Activities: Consider inexpensive lawn games or a DIY photo booth. Allocate approximately $200 for activities.
5. Miscellaneous: Additional costs include table linens, disposable plates, and utensils. Allocate around $100 for miscellaneous expenses.
Total estimated budget: $1,200
Remember, this is just a sample budget and can be adjusted based on your needs and preferences. With careful planning and prioritization, you can host an enjoyable rehearsal dinner without overspending.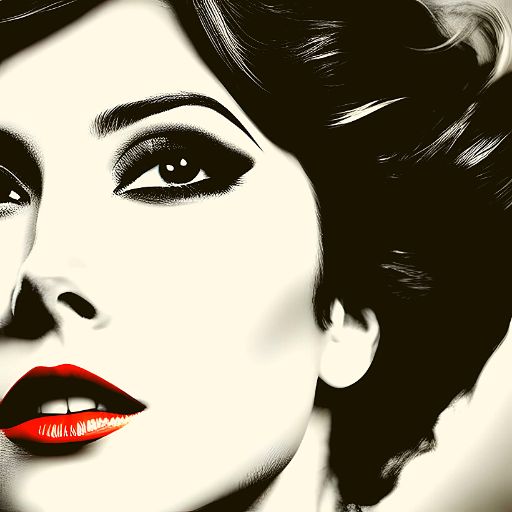 Cynthia Pate is a passionate writer and wedding enthusiast, dedicated to helping couples create their dream celebrations. With years of experience in the wedding industry, Cynthia has developed a deep understanding of the latest trends, timeless traditions, and unique ideas that make every wedding special. Her articles cover a wide range of topics, from planning and decor to etiquette and fashion, always with the goal of providing practical advice and inspiring ideas. When she's not writing about all things wedding-related, Cynthia enjoys exploring new destinations, trying out local cuisines, and spending time with her family and friends.