Planning a wedding can be expensive and daunting, but it doesn't have to be. Numerous affordable wedding venues will surprise you with their beauty and affordability. From beachfront parks to rustic barns, here is a list of the top cheap wedding venues that won't break the bank or your heart.
Whether looking for something elegant and traditional or unique and modern, this list has something for everyone's special day. So forget about the typical banquet hall venue – these cheap wedding venues provide an unforgettable experience without breaking the bank!
Stay Within Your Budget and Still Have a Dream Wedding Ceremony
A cheap wedding venue offers quality services and features at an affordable price. It is an essential factor when planning a wedding, as it helps couples to stay within their budget while still having the wedding of their dreams.
Save Money on More Than Just the Wedding Venue
Cheap wedding venues allow couples to save money by limiting the amount they have to spend on food, beverages, and decorations. Some popular cheap wedding venues include parks, beaches, barns, community centers, and public spaces like libraries or museums.
Unique and Memorable Experiences Without Breaking the Bank
When it comes to planning a wedding, budget is an essential factor. But that doesn't mean you must sacrifice your special day's beauty. There are plenty of cheap wedding venues out there that offer unique and memorable experiences without breaking the bank. If you're using a wedding planner to help you be sure to ask them about affordable wedding packages and options s well. 
Cheap Wedding Venues
Whether you're looking for something traditional or modern, beachfront parks, rustic barns, and other charming venues make for beautiful yet affordable wedding ceremonies. Don't let budget worries keep you from having the wedding of your dreams — browse this list of cheap wedding venues below to start planning an unforgettable day that won't break the bank.
Outdoor Venues
One of the most affordable and unique wedding venues to consider is an outdoor venue. Outdoor venues offer a range of advantages over traditional indoor options, making them an appealing option for budget-conscious couples. Can you imagine the wedding photos of you and your partner in front of gardens and other outdoor sites?
Outdoor wedding venues are typically cheaper than their indoor counterparts due to their lower overhead costs. There is usually no need to rent out the space or pay for decorations, making outdoor areas a more cost-effective option even if you have a huge guest list.
Additionally, outdoor venues often have stunning views and make for great photo opportunities — perfect for capturing memories of your special day. You can even consider a beach wedding venue.
Barn Wedding Venues
Consider renting a barn wedding venue if you want something rustic and romantic. Barn weddings offer a unique, charming atmosphere perfect for a particular day. A barn's warm, cozy ambiance provides an intimate setting for your ceremony and reception. A barn's historical charm will surely give your wedding a unique and memorable touch.
Barns are also typically cheaper than traditional venues, making them an ideal choice for couples on a budget. Plus, the natural setting of a barn provides a beautiful backdrop for photos you can treasure forever.
Public Venues
Public buildings such as museums and libraries are excellent low-cost wedding venues that can provide a unique and memorable experience. These public spaces often cost significantly less than traditional wedding venues and offer a range of features and amenities that suit your needs.
Museums are top-rated for weddings, providing a range of art-filled rooms for your ceremony and reception. Libraries can also create an exciting venue, offering rustic charm and literary romance.
At-Home Venues
Hosting a wedding at someone's private residence can be a great way to have an intimate, unique, and budget-friendly ceremony or reception. It can be much more affordable than a resort or other reception space. Private residences are often much less expensive than traditional wedding venues, allowing couples to host their special day without breaking the bank and allowing for much more intimate weddings.
The homely atmosphere of a residential venue can make for an extraordinary and intimate experience for couples on their wedding day and is excellent on the wedding budget. Hosting a wedding at someone's private residence can allow couples to customize their celebration precisely as they wish, from decorating the space with meaningful trinkets and photos to curating their menu of delicious homemade food.
Couples can make at-home wedding venues feel special and unique with simple touches. String lights, for example, are an easy way to add a touch of magic and romance to the atmosphere. You can hang them from the ceiling or string them along walls for an enchanting effect that will make your wedding even more memorable. 
If you decide to have an at-home wedding, you can also have the wedding reception to save money. You will need to properly plan for the number of guests you will have at the wedding, and if you're planning a wedding party, remember a dance floor! 
Unconventional Venues
Unconventional wedding venues can provide couples with a unique and unforgettable experience on their special day. Art galleries, bowling alleys, and movie theaters are all excellent options for those looking for something different from the typical wedding hall.
Couples can transform art galleries into stunningly beautiful ceremony locations with artwork and sculptures to captivate guests. Bowling alleys are a fun, casual alternative to traditional banquet halls, and movie theaters can provide an intimate atmosphere for a cozy ceremony or reception.
For some couples, a minimal wedding is what they want, which is fine. There are some great elopement packages at destination wedding venues as well. You can even have a simple city hall wedding which is great too. The critical thing to remember is that the two of you are entering life together at this event. The wedding location or ceremony sites highlight this event in your life. The extensive choice was who your partner would be, not just a wedding celebration. 
Conclusion
No matter what kind of wedding venue you choose, the most important thing is that it reflects your personality as a couple and provides a memorable experience for everyone involved. From rustic barns to public buildings, outdoor venues, private residences, and unconventional spaces, plenty of options exist for couples who want to plan a unique and budget-friendly celebration. With some creativity and effort, you can create a beautiful wedding atmosphere that will make your special day memorable.
Frequently Asked Questions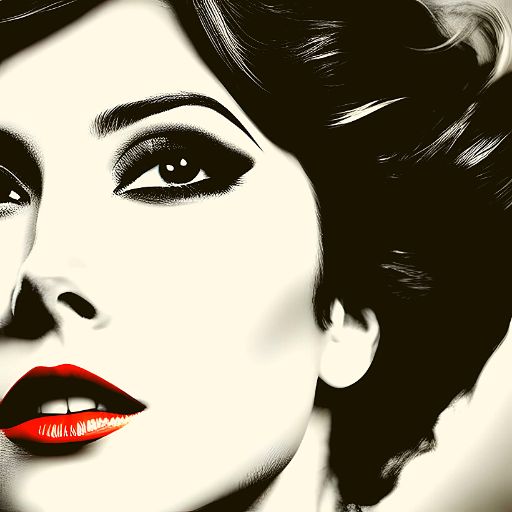 Cynthia Pate is a passionate writer and wedding enthusiast, dedicated to helping couples create their dream celebrations. With years of experience in the wedding industry, Cynthia has developed a deep understanding of the latest trends, timeless traditions, and unique ideas that make every wedding special. Her articles cover a wide range of topics, from planning and decor to etiquette and fashion, always with the goal of providing practical advice and inspiring ideas. When she's not writing about all things wedding-related, Cynthia enjoys exploring new destinations, trying out local cuisines, and spending time with her family and friends.