Anniversary gifts can be both exciting and scary at the same time. The best anniversary gift for your wife will be something you know she'll love and something that has a deeper meaning about how you feel about her. There are many different routes you can take as you decide what that perfect gift is.
Our Guide to the Best Anniversary Gifts for your Wife
Traditional (or modern) anniversary gifts by year
One route for anniversary gifting is the traditional (or modern) anniversary gifts by year. While this may seem like an outdated practice, it has been more popular in the recent years. Plus, it's fun to have the challenge to find a gift that fits into the parameters of this tradition.
Year One: Paper (clock)
The first year is paper, which is pretty easy no matter what your budget is.
If you're on a tight budget, write a poem about how much you love your wife, print it out in a nice font and frame it. This gift from the heart will be something she'll never forget.
If you have a more generous budget, consider tickets to a concert or the theatre. Experience gifts are fantastic because you create new memories that will last long after the anniversary date.
If you have no budget, take an adventure and book a flight to that one place the two of you have always wanted to visit. Put a new stamp in your passport and take that second honeymoon.
Additional paper gift ideas include:
books
leather-bound journal
painting
movie tickets
Year Two: Cotton (china)
You have to get a little more creative in year two. The traditional gift is cotton and the modern gift is china.
Tight budget ideas include a beautiful cotton string art for your home. Consider using your initials or wedding date or your state. All you need is a few craft nails, some cotton string (any color) and a piece of stained wood. There are a ton of easy how-to tutorials to help you out.
If you have a more generous budget, consider a self-care themed gift basket filled with a cotton hammock, cotton anniversary throw blanket, and a personalized wedding date cotton pillow.
If you are a lucky enough person where money isn't an issue, you can go all out and think outside the box and book a getaway to China. Visit the Great Wall, eat authentic Chinese food, and experience the hustle and bustle of an exciting new country.
Additional cotton and china gifts include:
China figurine
Cotton art canvas
Personalized shirt
Personalized apron
Bed sheets
Cotton-scented candles
Year Three: Leather (crystal/glass)
There are so many great options for year three. Both leather and crystal/glass lend themselves to so many options that it could be overwhelming.
If you are on a tight budget, check out leather earrings. These are so beautiful and trendy and can be worn dressed up or dressed down.
If you have a generous budget or no budget, pick up that designer purse or pair of shoes your wife has been eyeing. A designer purse can start at anywhere from $100 all the way up to a few thousand. Same with a pair of shoes – there are nice leather ones for just over $100 and others that go well into the thousands.
Additional leather and crystal/glass gifts include:
Leather camera strap
Leather furniture
Leather-bound book
Crystal champagne glasses
Leather gloves
Year Ten: Tin/Aluminum (diamonds)
You've been together for a decade – this calls for some serious celebration and some serious gift giving.
Your 10-year anniversary is a great time to add a diamond band to your wife's wedding ring or upgrade her diamond ring. This can be done on almost any budget. And if you have a tighter budget, consider saving up ahead of time for this milestone anniversary. If your wife's ring does not accommodate additional bands, consider getting her a diamond eternity ring. Eternity rings are beautiful and look fantastic on a woman's right hand.
But diamonds are jewelry aren't for every woman so consider these additional tin/aluminum and diamond gifts:
Earrings (either tin/aluminum or diamond)
Necklace
Bracelet
Candle holder
Vase
Chocolates in a gift tin
Tin/aluminum sign
Safe bets
When in doubt, it's hard to go wrong with jewelry or flowers. There are jewelry options for every budget. And, just about every woman loves flowers. You'll likely also get bonus points if the flower you give are her favorite kind of flower. Roses are great but roses are also the most common flowers that women get. Consider getting your wife something unique, just like she is. Consider lilacs, lilies, or orchids. If you don't know what kind of flowers to get, red roses are always beautiful.
Experiences
Experience gifts are great for creating lasting memories. While travel is a great experience gift, travel doesn't have to mean a plane ride. Consider a day trip to a winery or explore your state capital. Overnight stays are great – especially if you have kids and are able to leave them with a sitter.
Additional experience gifts include:
Hiking
Skiing
Baseball game (or any athletic event)
Amusement park
Road trip
Don't forget a card
The perfect card is truly the cherry on top of the sundae. This is one thing you can not forget! There are many ways you can go about finding the perfect card. If you are someone who struggles with putting how you feel into words, you find an anniversary card that eloquently says everything you want to say. There are fantastic cards that are beautifully written and completely heartfelt.
If you are someone who can put into words how you feel, it means so much when you find a simple card – either blank or with a few words – that you can fill up with your own words about how you're feeling. This is the easiest way to make sure you share exactly how you feel about her. Trust us here at SoulMates wedding blog, you'll want to get a card no matter what type of gift you get her.
And if you're up for it, you can always make your own card for your wife. Sometimes the best gifts come from the heart. A card you make is definitely a one-of-a-kind card that no one else will have. It can be completely customized to fit her unique personality.
What not to gift
Appliances are very rarely an okay gift to give your wife for any holiday, let alone an anniversary. While there are some appliances that could get the green light (think high-end espresso maker), it's usually just safer to find something else to gift for your anniversary.
And, when your wife says she doesn't really want a gift, this can be a trick. You need to truly know that she means this. Even if she says this, still do something special for her – make breakfast, play your wedding song and dance in the kitchen, go for a drive. Make sure it's still a special day that celebrates your marriage. Anniversaries don't have to mean a lot of money – it's truly a celebration about your journey and your love.
No matter what you get your wife for an anniversary gift, the important thing is celebrate your love for one another. The best anniversary gifts for her are truly going to be the ones that come from your heart.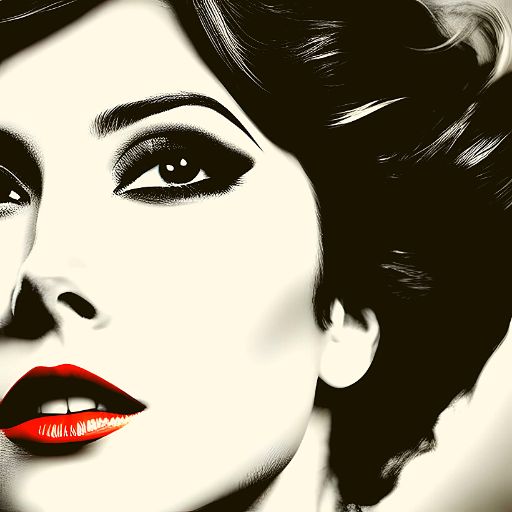 Cynthia Pate is a passionate writer and wedding enthusiast, dedicated to helping couples create their dream celebrations. With years of experience in the wedding industry, Cynthia has developed a deep understanding of the latest trends, timeless traditions, and unique ideas that make every wedding special. Her articles cover a wide range of topics, from planning and decor to etiquette and fashion, always with the goal of providing practical advice and inspiring ideas. When she's not writing about all things wedding-related, Cynthia enjoys exploring new destinations, trying out local cuisines, and spending time with her family and friends.