Your wedding day can be stressful. It's easy to get wrapped up in the chaos of the day and forget the importance of the day – especially when it's traditional for the bride and groom to get ready in separate areas and not see each other until the ceremony. One way to help take a moment and remind each other of the importance behind the day is for the bride and groom to exchange wedding day gifts. Below are some great memorable gifts for her that will make her bridesmaids swoon.
Here are Some Memorable Gifts for Her That She Will Never Forget
Jewelry
Typically, the bride is already getting a ring on her wedding day but there are other jewelry items that you can gift to your bride. A very traditional wedding day gift for brides is a pearl necklace. This traditional jewelry item is classic and beautiful. Plus, the meaning behind the pearl fits well with weddings – pearls are thought to attract wealth and luck, as well as symbolizing generosity, integrity, and loyalty.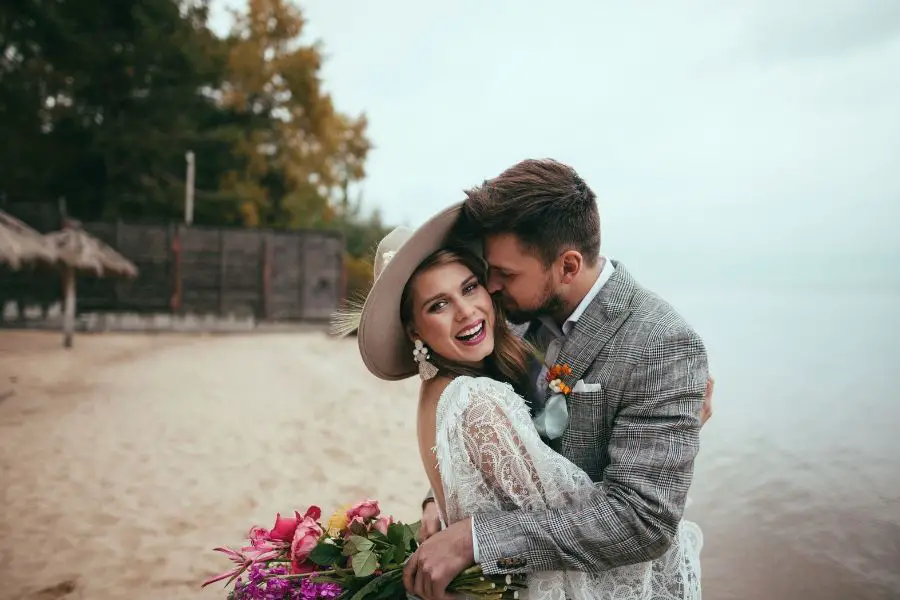 There are plenty of other jewelry options if a pearl necklace is not something your future wife would like. Consider getting her a one-of-a-kind piece from Etsy or a pair of earrings with her favorite stone.
Another great jewelry piece is something you can engrave. There are beautiful engravable pendants or necklaces where you can place a favorite quote, a verse, or even your wedding date.
In terms of budget, you can spend a lot of you can spend nothing. If you have a tight budget, talk to your grandmother or mother and see if there is an heirloom piece of jewelry you can gift to your bride. This is a fantastic way of welcoming her to your family by giving her a special piece of jewelry from your side of the family.
Heirloom gifts
If you don't want to gift jewelry, consider finding a special heirloom gift. Like an heirloom piece of jewelry, any heirloom item will be a great welcome to the family gift for your future wife. Depending on your family, this could be a piece of art, a piece of furniture, clocks, or a special knickknack that has great meaning behind it.
Keepsake box
A wooden keepsake box is a great memorable gift for her on your wedding day. The box can be something you make or something you purchase. It can be whatever size you want and can be engraved with a special quote, name, or wedding date. And what a beautiful way to gift this to your bride on your wedding day to remind her how excited you are to fill this keepsake box with all the memories the two of you will make as a married couple.
Something handmade
Sometimes the most memorable gifts are handmade gifts. Consider creating an art piece that you can hang in your home. Or create a scrapbook that chronicles your relationship – and don't forget to leave some blank pages for the adventures you'll be having after you get married. If you're looking for ideas, think of the scrapbook Ellie gives Carl in the Disney Pixar movie Up. The Our Adventure Book scrapbook is even available to purchase on Amazon.
A handkerchief
Many brides (and grooms) tear up on their wedding day. Consider gifting your bride a beautiful embroidered handkerchief that she can carry with her while she walks down the aisle and says her vows. Then after your wedding day, she can carry the handkerchief with her or have it framed alongside a wedding photo.
Specialized shirt
There are so many great bridal shirts that say Wifey, Mrs., Bride, or just about anything else related to weddings. If your wife is someone who would love wearing a shirt like this, get one for her and a matching one for you that says Hubby, Mr., Groom, or something else. You can even have fun with it and get the famous Princess Lea and Han Solo quote shirts. Have fun with it and find a specialized shirt that fits your couple personality.
Customized honeymoon accessories
If you're looking at specialized shirts, you may want to also add some customized honeymoon accessories. If you're going on a beach honeymoon, there are some fantastic bride sandals or a bride beach towel. No matter where you're going on your honeymoon, there are endless ideas that would work as great gifts for your bride.
Additional honeymoon accessories could include wireless headphone, a portable charger, or even a book that she could read on the plane. Think about what she'd like and get creative. And, remember, the most important thing about the gift is the sentiment behind it.
Picture frame
You're likely going to have a lot of photos taken on your special day. A great memorable gift for her could be a beautiful frame to hold one of your favorite photos from your wedding day. You can get a frame that can be engraved, a beautiful matted customized frame, or even make a frame yourself.
Jewelry box
Many women love jewelry and need a nice place to all their jewelry. A jewelry box would make a fantastic gift for her on her wedding day. There are so many jewelry box options – a large freestanding jewelry box with multiple drawers to a small beautiful jewelry box that can go on her nightstand that just holds the jewelry she takes off each night to just about everything in between.
Several gifts throughout the day
If you can't think of just one item to get your bride, consider getting her multiple gifts throughout the day. You'll want to work with the Maid of Honor or Mother of the Bride to help with your plan, especially if you're not planning on seeing each other until the ceremony or photos.
[su_box title="Also Check Out" box_color="#e45fa4″][su_row][su_column size="1/2″ center="no" class=""]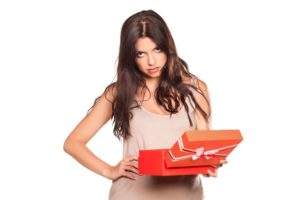 [/su_column] [su_column size="1/2″ center="no" class=""]
[/su_column][/su_row][/su_box]
You can start with flowers and a card letting her know how excited you are to be spending the rest of your life with her. Then get a customized coffee mug (or champagne glass) with your wedding date. Consider ordering her favorite lunch for her and her crew, or have her favorite candies or snack foods dropped off.
The several gifts throughout the day is a great way to relieve her stress and let her know just how excited you are to spend the rest of your life with her. And, remember, the gifts don't have to be expensive. It's the meaning behind the gifts that count.
Letters throughout the day
If you aren't looking at spending much money, write multiple letters and have them delivered to her at specific times of the day or when she's doing certain tasks.
Have a letter for her to read at breakfast and talk about a favorite breakfast memory and how you're looking forward to many more in the future. Have a specific letter ready in case she seems to be getting stressed out.
You can also have letters delivered at memorable times throughout the day or on the hour. The options are endless, and letters are great keepsakes to look back on later in life.
No matter what memorable gifts for her that you decide to get, remember that it comes down to the sentiment behind the gift. If you choose one of the gifts above we've posted here on our wedding blog or choose to create your own, make sure it's memorable. Get something that will mean something to her and will remind her of your love and the adventure you are starting, and don't forget to take time to appreciate your wedding day in the midst of all the beautiful chaos.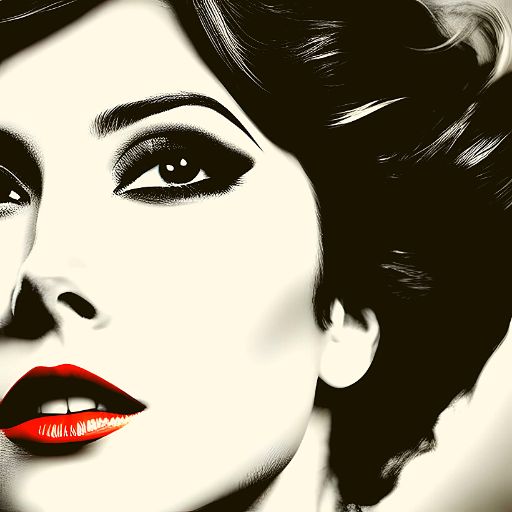 Cynthia Pate is a passionate writer and wedding enthusiast, dedicated to helping couples create their dream celebrations. With years of experience in the wedding industry, Cynthia has developed a deep understanding of the latest trends, timeless traditions, and unique ideas that make every wedding special. Her articles cover a wide range of topics, from planning and decor to etiquette and fashion, always with the goal of providing practical advice and inspiring ideas. When she's not writing about all things wedding-related, Cynthia enjoys exploring new destinations, trying out local cuisines, and spending time with her family and friends.