Picking out the right gift for someone can be hard. Picking out the best anniversary gift for husband can sometimes be even harder because you want the gift to be perfect and express just how much you care about him. It can also get overwhelming because there are so many different gift options you can look at when picking out the best anniversary gift for him.
The Absolute Best Anniversary Gifts for Husband We Could Find
Traditional (or modern) anniversary gifts by year
One route for anniversary gifting is the traditional (or modern) anniversary gifts by year. While this may seem like an outdated practice, it has been more popular in the recent years. Plus, it's fun to have the challenge to find a gift that fits into the parameters of this tradition.
Year One: Paper (clock)
The first year is paper, which is pretty easy no matter what your budget is.
If you're on a tight budget, you can put together a coupon book and make it as PG or R-rated as you'd like. You can also include back massages, letting him pick the movie, baking his favorite dessert, or cooking his favorite meal. They do say the way to a man's heart is through his stomach.
If you have a more generous budget, pick up tickets to a sporting event. Bonus points if it's to a sporting event that you'd usually not go to – but remember not to complain while you're there. And, who knows, maybe you'll find out you actually love the event and you'll want to go again. Experience gifts are fantastic because you create new memories that will last long after the anniversary date.
If you have no budget, take an adventure and book a flight to that one place the two of you have always wanted to visit. Put a new stamp in your passport and take that second honeymoon.
Additional paper gift ideas include:
books
painting
movie tickets
Year Two: Cotton (china)
You have to get a little more creative in year two. The traditional gift is cotton and the modern gift is china.
Tight budget ideas include fun, crazy socks. Novelty socks are popular right now. No matter what your husband is into, there's a sock for that.
If you have a more generous budget, consider a cotton art canvas. Get a wedding photo printed or find something meaningful to him.
If you are a lucky enough person where money isn't an issue, you can go all out and think outside the box and book a getaway to China. Visit the Great Wall, eat authentic Chinese food, and experience the hustle and bustle of an exciting new country.
Additional cotton and china gifts include:
Cotton robe
Cotton hammock
Personalized shirt
Personalized apron
Bed sheets
Year Three: Leather (crystal/glass)
There are so many great options for year three. There are so many fantastic leather items at any price point.
If you are on a tight budget, check out a leather money clip. Money clips are a great gift and fit so much better in any pants pocket than a traditional wallet that so easily gets overstuffed.
If you have a generous budget or no budget, pick up a nice pair of shoes for your husband. Cole Haan has a great selection of shoes that are comfortable, look great, and last. It's not just you who wants and or needs nice shoes. Help your husband stay on top of his fashion game with a pair of great leather shoes and boots.
Additional leather and crystal/glass gifts include:
Leather camera strap
Leather furniture
Leather-bound book
Crystal champagne glasses
Leather belt
Year Ten: Tin/Aluminum (diamonds)
While many women love diamonds, not all men want an upgraded wedding band to include diamonds. If your spouse does, consider upgrading his ring to include a diamond to celebrate 10 years of marriage. But if your husband is like most men, consider finding an aluminum gift instead.
A fantastic gift to celebrate 10 years of marriage is to add a beer keg to garage or basement fridge or bar countertop. You can even get a customized keg handle engraved with your wedding date. There are ways to convert a fridge into a kegerator or you can purchase a Kegerator beer cooler.
Not all men are into beer, so consider these additional tin/aluminum and diamond gifts:
Tin/aluminum statue
Key chain
Tin golf ball marker
Tin cufflinks
Chocolates in a gift tin
Tin/aluminum sign
DIY beer making kit
Safe bets
If you're not sure you want to take the route of the traditional/modern anniversary gifts, there are some safe bets that are always sure to please. Most men love meat and get fired up about a steak dinner – whether it's home-cooked or out at a fancy restaurant. There are also subscription boxes that get sent monthly filled with different choice meat cuts. Novelty socks, ties, and underwear are usually also safe bets. Depending on what your husband does for a job, a new dress shirt or cufflinks can also be a great safe bet gift.
And if you're still stuck, look at his hobbies. If he likes to golf, get him golf accessories or schedule a tee time. If he likes to grill, get him grilling accessories or a novelty apron. If he likes video games, get him a new gaming system, controller, or game.
Experiences
Experience gifts are becoming more and more popular – especially as the focus on minimalized living expands – or if you're married to the man who already has everything. Experience gifts are great for creating lasting memories.
Travel is a great experience gift. It's an opportunity to get to know each other better while also exploring a new location. The travel destinations don't need to be far off exotic places. They also don't need to be week-long vacations. You can do a weekend trip or even a one-night getaway. You can even do a day trip to a new place or even just visit a new restaurant in town. Travel is more about experiencing something new than it is spending lots of money and or going far away.
Additional experience gifts include:
Hiking
Skiing
Winery or brewery
Amusement park
Road trip
Don't forget a card
With so much focus on picking out the right gift, it's easy to forget the card. This is something you shouldn't forget! Cards are a wonderful way to express everything that you're feeling and to put it in writing. Many people keep their cards or display them – at least for a while. You can either find a card that says everything you want to say and just sign your name, or you can find a card that you like the design and write out everything you want to tell your husband about what you love about him.
If you're feeling extra creative, you can create your own card for your husband. You won't have to spend time at the store picking out the card that has the perfect design AND the perfect words. You can create a card that fits your husband and your relationship perfectly.
No matter what you get your husband for an anniversary gift, the important thing is celebrate your love for one another. The best anniversary gifts for him are truly going to be the ones that come from your heart. Anniversaries don't have to mean a lot of money – it's truly a celebration about your journey and your love.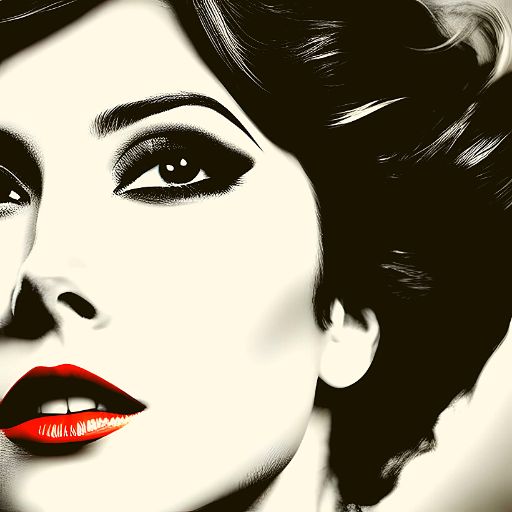 Cynthia Pate is a passionate writer and wedding enthusiast, dedicated to helping couples create their dream celebrations. With years of experience in the wedding industry, Cynthia has developed a deep understanding of the latest trends, timeless traditions, and unique ideas that make every wedding special. Her articles cover a wide range of topics, from planning and decor to etiquette and fashion, always with the goal of providing practical advice and inspiring ideas. When she's not writing about all things wedding-related, Cynthia enjoys exploring new destinations, trying out local cuisines, and spending time with her family and friends.