Preserving the top wedding cake on first anniversary tier and eating it one year later is well-known as an omen for good luck. You will get to celebrate your 1st anniversary together by remembering one of the best moments you have shared. This tradition is one which has been around for centuries, and it is vital to take the correct measures if you're going to preserve the wedding cake so that it is safe to consume one year later. We'll guide you through this process of bringing the wedding cake to your house at the end of the evening.
Did You Save Your Cake to Enjoy a Piece of Wedding Cake on First Anniversary?
Firstly, be certain that you let the staff and caterer know that you want to preserve the cake's top tier to take home. Then, select somebody trustworthy and who you can rely on to be in charge of wrapping the cake up and storing it some place safe for you. As you'll be leaving your reception to go off to the hotel room or honeymoon, the last thing you need to be on your mind is whether the cake makes it home rather than into the garbage.
Pick a bridesmaid, your sister, or a wedding planner, and carefully ask them to take the cake's top tier off. Have the appointed person take off all decorations which might break and might make it hard to wrap the cake up. You must correctly wrap the cake up so that it does not dry out over time and it keeps its moist texture.
Remove the cake from cardboard if it's on cardboard, for the taste might seep into the cake. It's vital that you put the cake into the freezer for around thirty minutes so that the icing can harden. Try and keep the cake away from anything that has a pungent or strong odor so that the wedding cake does not absorb those flavors!
Step-by-step procedure
Now that there's a cake that has frozen icing, you're prepared to wrap the wedding cake for good so that it doesn't get stale for another year. Fully cover the cake using plastic wrap, as tight as possible. Firstly, wrap the cake with several layers of plastic wrap, and don't use foil for the bottom cake layers so that you don't get freezer burn on the cake!
After you wrap the cake with multiple layers of plastic, wrap the cake using at least two aluminum foil layers. Then, we suggest that you put the cake inside an airtight bag like Ziploc.
The more protection and wrapping you have over the wedding cake, the less likely it will be to get freezer burn or have any remnant odor from your freezer. You might want to place some type of decoration or ribbon on the cake so that you do not mistake it for something else then open it by accident.
Why not utilize something left over from the reception decor? This way you will have another fantastic memory from the special day as you open the wedding cake on your first anniversary!
Kinds of cakes
It also is critical to know the kind of cake you're eating. Some wedding cakes hold up a lot better than other ones. The more delicate the cake is, the less moist, staler, and drier the cake will become.  For instance, angel food is a lighter cake which won't hold up that well. Anything that has fillings like creams, custards, or puddings also won't do that well.
It is time to eat!
After one year, it's at last, time to eat the cake. Be certain to start defrosting the cake one day ahead of time in the fridge. Remove your cake from the wrapping and allow it to continuously defrost. It'll taste the best if you allow it to sit in room temperature for a little while before you dive into the anniversary cake!
One other option in the instance that you don't want to freeze the cake the evening of the wedding day is to order a smaller, similar cake on the one-year wedding anniversary. Most bakeries will work with people to offer the same cake you had on the wedding day. It'll help you recall and enjoy the cake without dealing with the freezing of the wedding cake.
7 Cake Traditions 
A beautiful wedding cake often is the centerpiece of the wedding and it usually sits within a place of honor at your reception. The carefully planned confection is a tradition that dates back to Medieval and Roman times.
It is vital to take some time to plan the cake which reflects the couple and remember all of the different customs that are created around cakes.
Cutting the Wedding Cake
In conjunction with the bouquet toss and first dance, this tradition is one of those photo ops which graces all wedding albums. A wedding cake cutting represents the 1st activity performed as a couple, even though traditionally the bride did the act by herself to symbolize a loss of virginity.
The Groom and Bride Feeding One Another Cake
The second action of the traditional wedding cake cutting ceremony is the time that the groom and bride feed one another a little piece of cake. This may be sweet and romantic, which symbolize a dedication to provide for each other and show of affection and love.
Groom's Cake
Early weddings in America celebrated with groom's cakes and southern states inside the United States continue to perpetuate that wedding tradition. Most modern-day weddings resurrected the tradition of this wedding cake to highlight the groom's individual taste, hobbies, and their favorite sports teams.
Saving your Cake's Top Tier
The majority of couples can't resist saving the cake's top tier to consume on their 1st anniversary or christening ceremony. Within the past, christenings often were within one year of the wedding so that made perfect sense. Most couples now are more likely to make a small wedding cake eating ceremony around the 1st anniversary. Sharing that small cake is a great reminder of your special day.
Wedding Cake Beneath a Pillow
It's believed that someone who sleeps with a piece of cake under their pillow will dream of their future partner that evening. The custom goes back nearly 300 years and often is combined with wedding favors being perfect, tiny wedding cake replicas.
Cake Charms
There are many charms which are traditionally used and each one has a certain meaning:
Wedding bells: marriage
Purse: good fortune
Flower: new love
Anchor: adventure
Rocking Chair: long life
Clover or Horseshoe: good luck
Highchair: children
Wishing Well; wishes coming true
Ring: upcoming engagement
Heart: true love
White Cake
In addition to eating a wedding cake on first anniversary, white icing also was a symbol of social importance and money in the Victorian age; therefore, a white wedding cake was extremely desired. The white, fine sugar required to make white icing was very expensive and the lighter the wedding cake, the wealthier a family might appear to guests.
The white of the wedding cake simply was a representation of the bride as the primary focal point of a wedding. Today, most brides mimic the continuity by making cakes in the same color as their bouquet or dress. Whatever you choose for your wedding cake or tradition we hope it works out well for you. Please share your comments below about this topic on our wedding blog!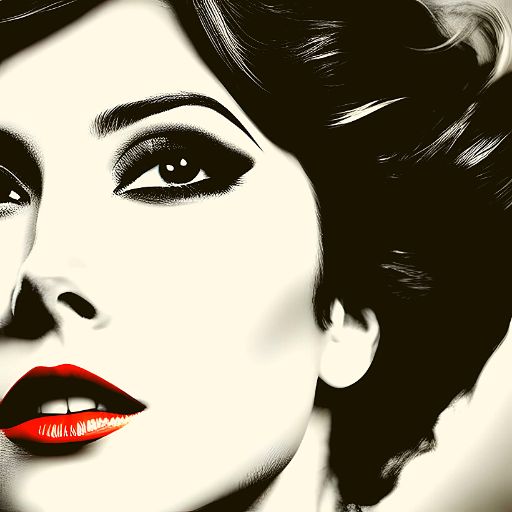 Cynthia Pate is a passionate writer and wedding enthusiast, dedicated to helping couples create their dream celebrations. With years of experience in the wedding industry, Cynthia has developed a deep understanding of the latest trends, timeless traditions, and unique ideas that make every wedding special. Her articles cover a wide range of topics, from planning and decor to etiquette and fashion, always with the goal of providing practical advice and inspiring ideas. When she's not writing about all things wedding-related, Cynthia enjoys exploring new destinations, trying out local cuisines, and spending time with her family and friends.